From the streets of New York to the streets of Amsterdam – our very own Desi GirlPriyanka Chopra's elegant yet fun bridal party at the gorgeous Tiffany's store has turned into a fabulously stylish "party like there's no tomorrow" bachelorette in the canals of the Dam & we couldn't be happier for her!
Like most bachelorettes, this one too was all about love, friends, tequila & 5 am pizzas. And of course, the glam bridal squad of her famous future sister-in-law  – Sophie Turner AKA Sansa Stark, cousin Parineeti Chopra & several of PC's closest friends from the Bollywood and beyond.
If PC's epic Amsterdam bridal party screams #bachelorettegoals to you & you feel like following in her footsteps with your bridesmaids squad, the experts at Travel n' Livinghave curated a guide to luxury, decadence and culture in the beautiful city of Amsterdam for all you brides-to-be!
But first…
…Why Amsterdam?
As the years have gone by, Amsterdam has grown from a charming town to an unmissable destination.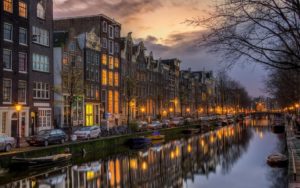 There's too much excitement and attraction in the Dutch capital to not give into its lure, be it a family vacation, a honeymoon, a bachelor's trip, a solo trip or a girl's trip. Known to have more culture per capita than any other country in the world with its culinary scenes, rich history of painters like Rembrandt and Van Gogh, the city breathes art & culture. And then there's the stunning cityscape (perfect for the gram!)
Top Experiences in Amsterdam:
For The Culture Vultures:
Kick off your Amsterdam experience from the museum square with the Rijksmuseum, Anne Frank House and the Van Gogh Museum. Amsterdam is home to one of the most iconic painters in history, Vincent Van Gogh & this museum is dedicated to showcasing his life stories through his art. We also recommend FOAM, a photo gallery with great exhibitions.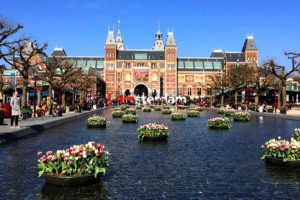 Insider tip – Give yourself a minimum of 2-3 hours to experience these museums before midday to avoid massive crowds.
For The Hip Fashionistas:
Amsterdam is where you can dive into the world of incredibly chic fashion comprising of high end brands, fast fashion and artsy concept stores. Shop around the Kalverstraat in large chains like Zara, Bershkaand H&M.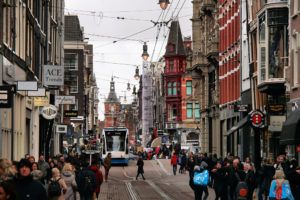 Further down the road is Leidsestraat and 'de 9 Straatjes', where you'll find stores like Shoebaloo (designer shoes), Hugo Boss and a variety of independent concept boutiques. If luxury is more your taste, head over to P.C. Hoofdstraat for the ultimate high end brands like Chanel, Louis Vuitton and Tiffany & Co.
For The Urban Explorers:
Home to one of the most famous parks in the Netherlands & the largest in Amsterdam, Vondelpark is just the place to unwind with your girls!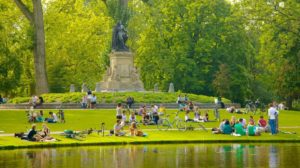 Insider tip: While you're at it, we suggest you scope out the possibility of any open air concerts at the Vondelpark happening whilst your stay & get your perfect Insta shots at the picturesque rose garden.
The city is also full of free walking tours for tourists to join & explore on foot! But if you don't fancy walking all that much, get yourself a bicycle and bike around Amsterdam – the quickest & the most preferred form of transport in the city!
Don't forget to admire the beauty of the Amsterdam sunset & enjoy the far-flung views of the city with the "Swing above the City" experience-a giant swing that propels you 100 metres over the edge and up into the sky, as historic Amsterdam sways back and forth below you.
Insider tip: Retire back inside to the hip bar on the 20th floor of the Amsterdam Tower for cocktails to ignite your evening revels.
For The Epic Bridal Party Squad:
Draw inspiration from PC & treat your girls to lunch aboard a quick private boat which can be rented out for about a 100 Euro, cruising through the famous canals of Amsterdam whilst sipping on the bubbly & creating memories forever
Alternatively, you can also dine at the Michelin-starred Rijks, inside the Rijksmuseum, where they say the museum food is as good as the art.
The stereotype of a bachelorette suggests ending the night with dinner, drinks, a wild party & a 4 am walk of shame which Amsterdam's bar crawls, red light district & speakeasies will more than satisfy!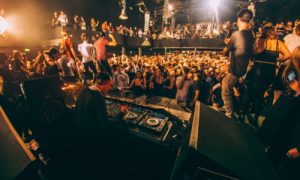 Insider Tip: Keep your wits about you and watch out for pickpockets.
For The Offbeat Bride Squad:
We bring to you a different offering – Unwinding in an Art Deco spa!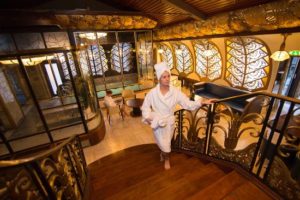 Paris's now-demolished 'Au Bon Marché' department store, beamed over to Amsterdam to form a stylish spa, Sauna Deco. With its 1920s light fittings and stained glass decor, there are Finnish and infra-red saunas, a small outdoor patio, and a steam room. A limited range of treatments is on offer, but there's a pretty good variety of massages. Make your own rules girls, each experience counts!
For An Off-The-Beaten Path Bachelorette:
Get ready to step out of the urban bubble for short day trips to the outskirts of Amsterdam!
Keukenhof Gardens:
Do you dream of wandering through gardens filled with millions of flowers? Then Keukenhof, located merely a few kilometers outside of Amsterdam, is the perfect day trip for you. Spend your morning wandering through and clicking photos in a beautiful garden filled with millions of tulips, bulbs and other flowering plants and snack on some delicious Dutch treats.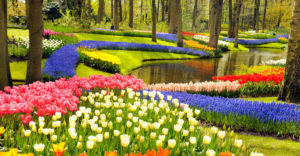 Insider Tip #1 – April and May, Keukenhof is a wonderland of flowering daffodils, tulips, and hyacinths.
Insider Tip #2 – Purchase a Combination Ticket, which includes your transportation to and from Amsterdam (in case you have not opted for a private transfer), as well as your entrance fee into Keukenhof.
Haarlem:
Only 15 minutes away by train, Haarlem is the quintessential fairytale Dutch city, but without the flock of tourists you'll see in Amsterdam.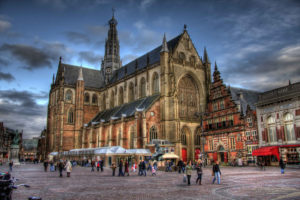 We highly recommend strolling around the Haarlem's Grote Markt central square (which hosts a lively market on Saturdays), and visiting the stunning St. Bavo church, where Mozart once performed.
Zaanse Schans & Volendam
Zaanse Schans is a must-do day trip from Amsterdam where you can experience quintessentially Dutch things like windmills and wooden clogs. Take a 15 minute train from Amsterdam's Central Station and then it is a 20 minute walk to the village.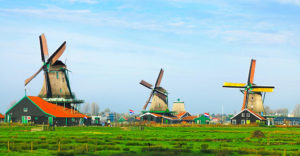 Insider Tip: You can wander around the village for free, but will need to pay to enter the wind mills and the Museum.
The village is practically an open air museum which showcases the industrial past of the region, including the ubiquitous and operational windmills.
You can walk through the picturesque village and experience a Dutch town like it would have looked in the 18th-19th century.
You can also explore a cheese-making shop, a lumber mill, a wooden clog maker whom you can watch in action and a restaurant serving Dutch pancakes. Now doesn't that sound like the perfect day out?!
The final stop is the fishing town Volendam, where you can taste smoked eel and herring, and have your picture taken in traditional Dutch clothing.
For The Foodie Bridal Squad:
Amsterdam has a new restaurant opening more than once every week. The culinary scene is booming & we have listed the best for you!
The Avacado Show:
Avocado lovers will heart this place! The Avocado Show makes anything with avocado. Besides breakfast at this hotspot with the superfood you can also enjoy lip-smacking pancakes with avocado.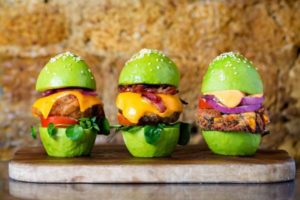 Insider Tip – The matcha pancakes with blueberries and avocado butter are delicious. We're hungry just writing about it!
The Duchess
Located in the magnificent former counting house of a bank, built in 1906 and complete with enormous, distant, stained-glass roof, The Duchess became instantly popular the moment it opened, as much for the space and sumptuous décor as for its cuisine (everything from foie gras-filled donuts to good old beef Wellington).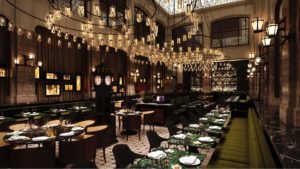 Parting Tip:
We strongly recommend you to make a visit to the Conservatorium, A Leading Hotels of the World Property. It has been coined an architectural masterpiece that combines a landmark heritage building with graceful, contemporary design. An urbane, sleekly styled hotel that gives a contemporary makeover to a grand 19th-century building, it is in between Museumplein and Amsterdam's chicest fashion street, with a heavenly spa and the best lobby-lounge in town.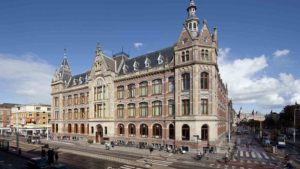 …Amsterdam sure does deliver the goods when it comes to great memories, experiences& deep cultures.