Would you want a cozy setting, wrapped up warm on a mountain or in a desert connecting with nature to see the distant galaxies against the darkest skies? What could be more intriguing than to venture on a more relaxed journey where the land is completely at your disposal while you pitch a tent, stellar star-gaze away from the cities hustle?
Time to go out and paint the stars as you witness them shine
As you make your way to Sahara desert- M'hamid, Morocco is a small town and an ancient in-habitation by the Berber tribes. It has the most stunning view of sand dunes which is the main reason for it being a tourist attraction. These dunes tower into the sky leaving a dusky amber glow of the Sahara sun for you to embrace.But, its main attraction would be sitting by a fire listening to the tribes play local music as you watch the magical stars sparkle all across.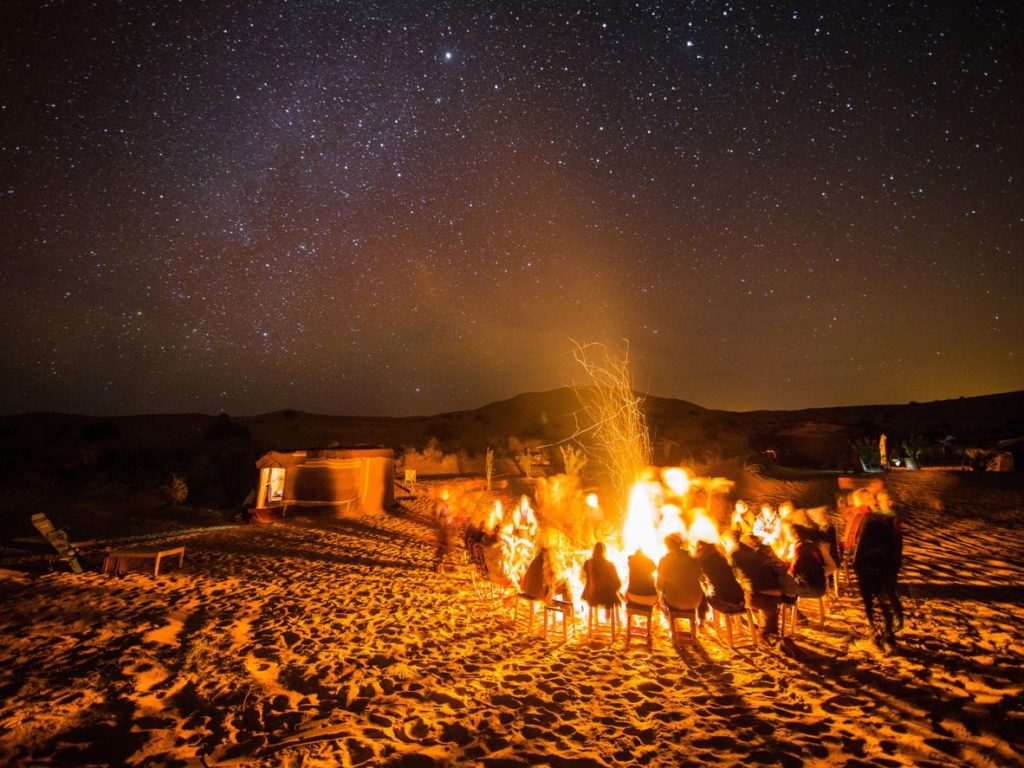 This destination is ideal for clear nights of stargazing as it has practically no rainfall. It's known all across the world for its massive red sand dunes, its canyon and the dead, black trees that twist and twirl making beautiful and unique patterns. The Sesrien-Namibia dunes are definitely worth admiring before the sun sets as you wrap yourself to moon over the glow and ripple of the evening sky. When the sky turns pitch dark, enjoy the magical moment of a warm display of shooting stars and constellations making your own variation of shapes amidst the peaceful dunes.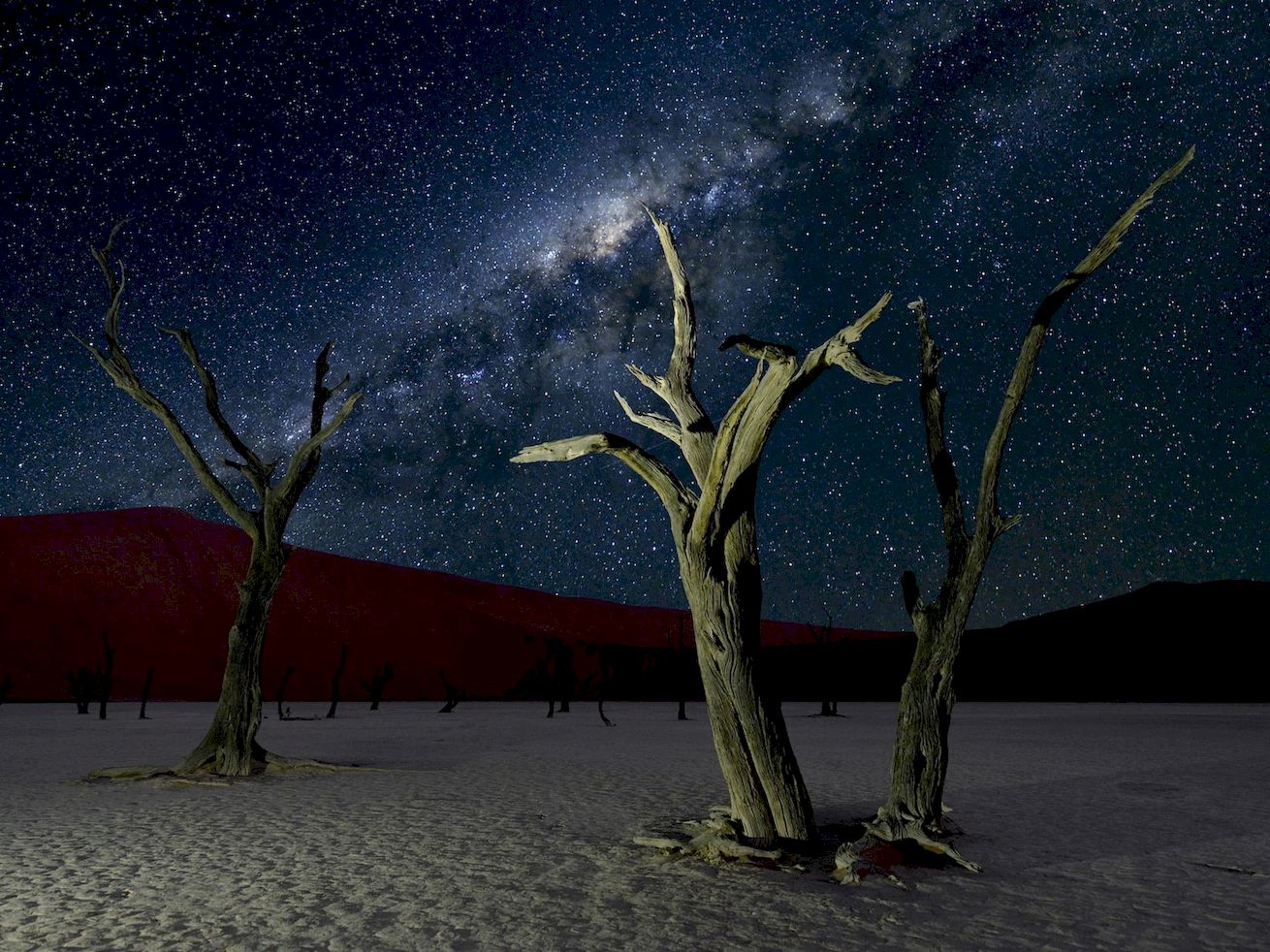 Sesriem, Namibia
This famously known international dark sky reserve has an exceptional visibility of the night sky. Lake Tekapo, New Zealand is an amazing place to pitch a tent but not for just a day because it's as magical in the day as at night. The milky-blue lake, its purple floral brim and surrounding pine forest is something you would never get tired of waking up to. Such a picturesque moment worth experiencing.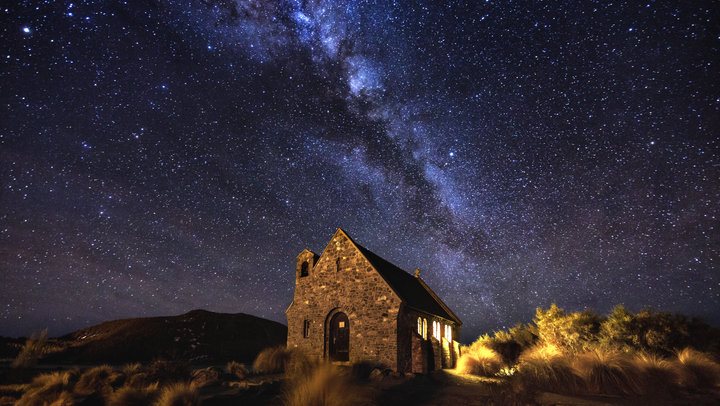 Lake Tekapo, New Zealand
The orange earth made up of rocky canyons that resembles the moons' surface is the barren wilderness of Wadi Rum, Jordan. It's time to get your camping gear on and make a bonfire in this isolated site to enjoy a vivid view of the Milky Way at night. It's time to relax and enjoy the dazzling starlit sky in a different type of comfort.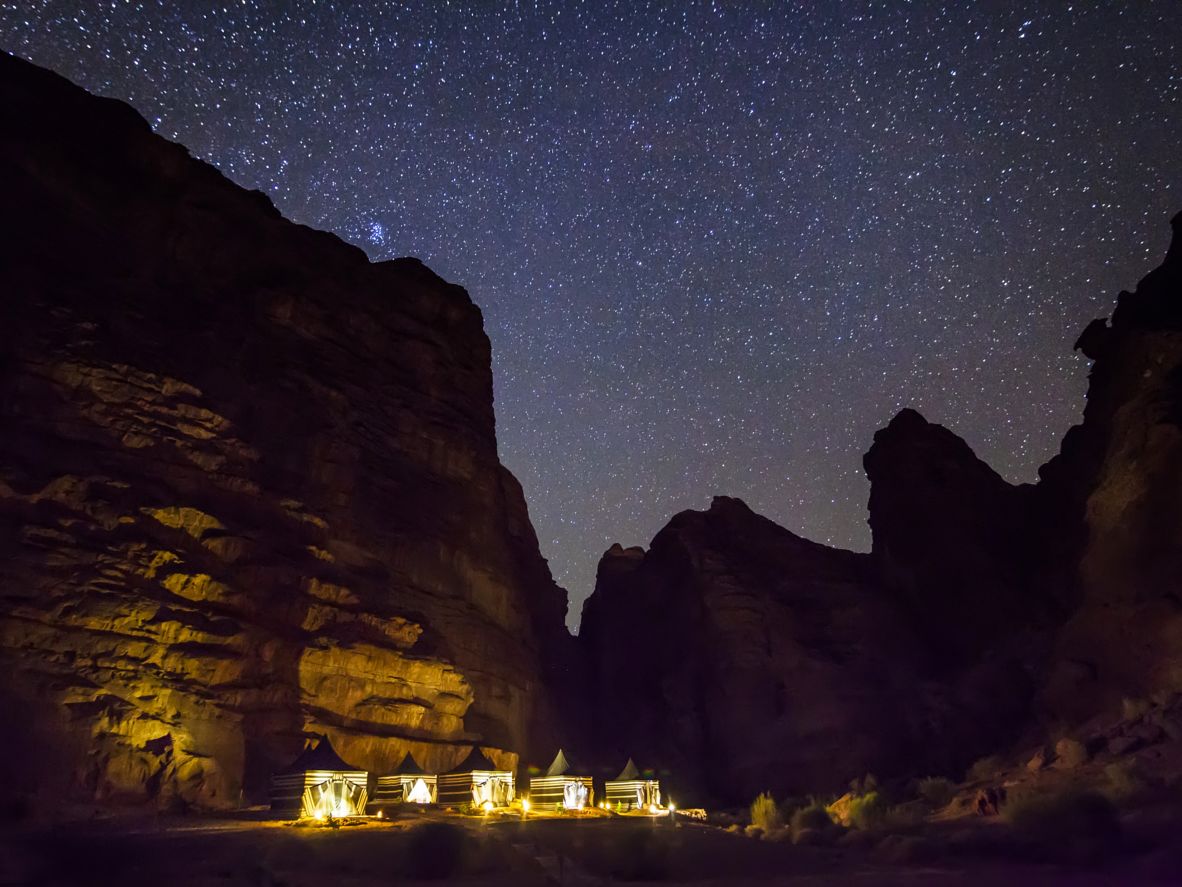 Wadi Rum, Jordan
When we talk about Portugal, we usually talk about its local cuisine, culture, architecture and people. But, its true beauty lies within the hair-raising deserted mine which has history dating back to the Roman era. A land which was once bear but now turned into a man-made pit is incredibly stunning as it calls for a perfect place for stargazing. Lie down at Sao Domingos Mine and enjoy the celestial show at night while you hear nothing but peace and quiet of its surroundings.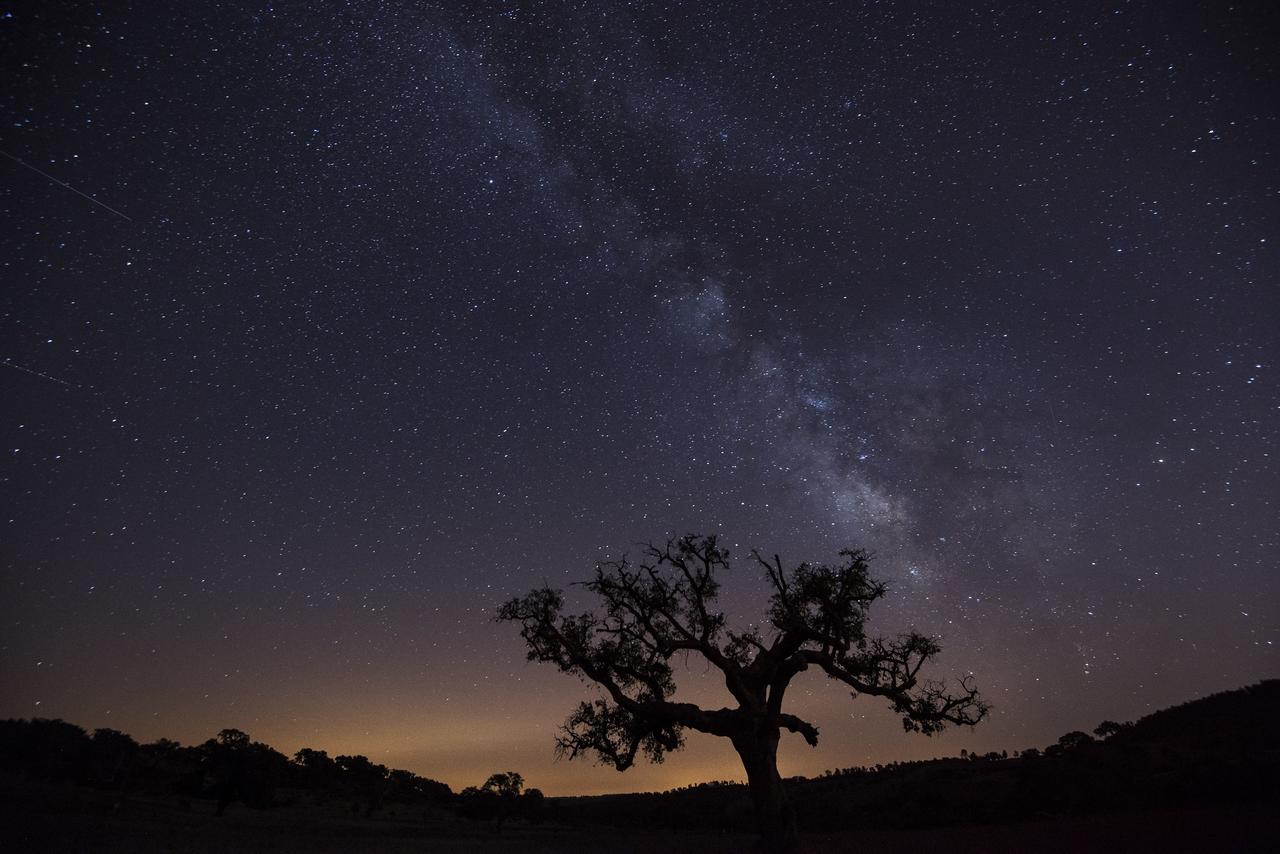 Everyone's go-to destination is the soft, white sandy beaches with its blue turquoise waters to get away from the city and into a more relaxed mode. Hulhumale, Maldives will give you that incredible feeling you seek to endure on your much needed getaway. Apart from this, you have a whole other moment awaiting you, as you lie down on the beach or your private water deck in awe at the sky above; the galaxies and constellations sparkled against the deep navy blue background beyond you as you gaze at the stars and embrace the most beautiful moment under the canopy of stars above you. An unforgettable experience indeed!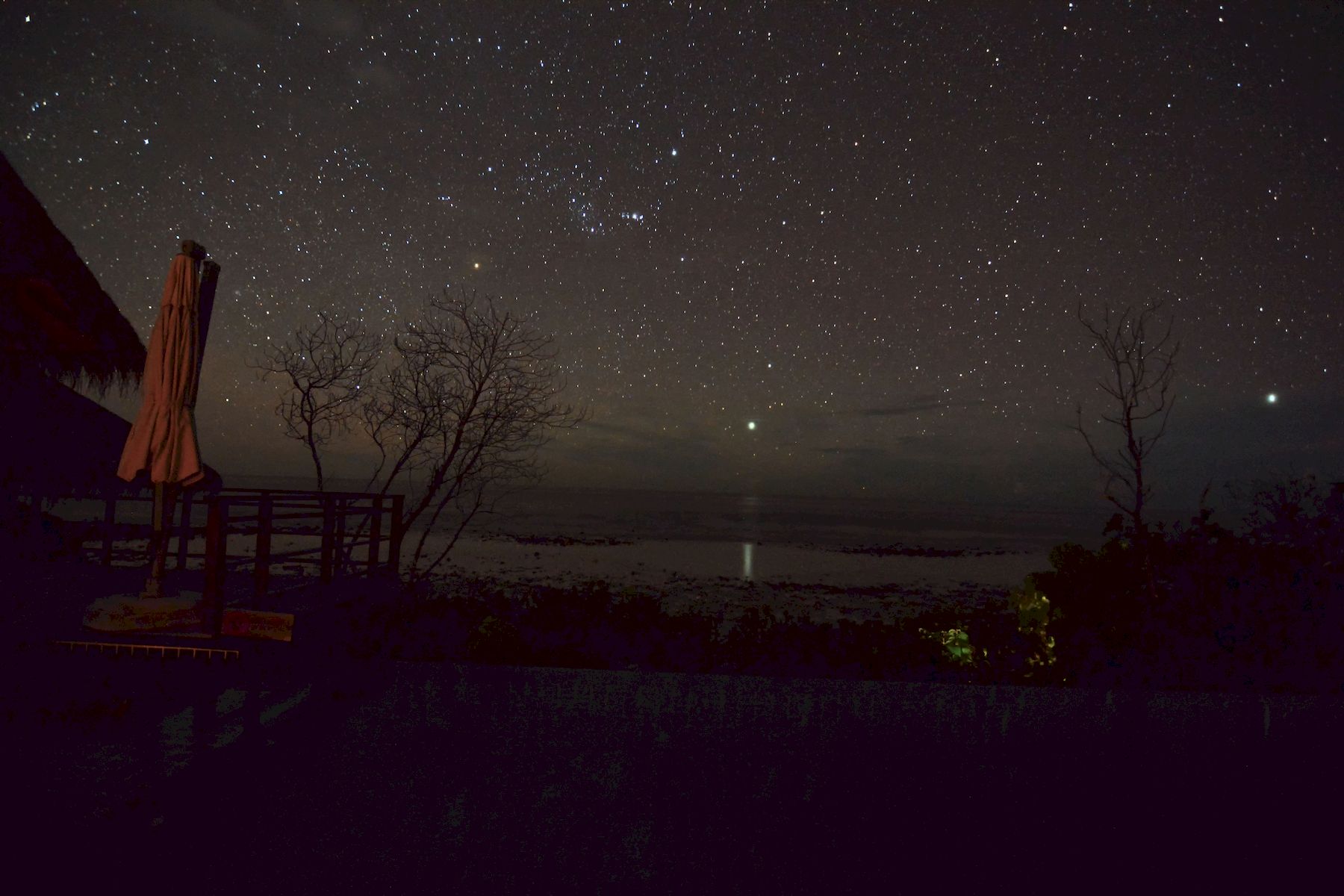 Hulhumale, Maldives