The year of 2018 has evidently been phenomenal for Bollywood fans as their favourite stars got hitched to the loves of their lives! (Remember #EverydayPhenomenal or #Sonamkishaadi – Sonam Kapoor & Anand Ahuja's wedding hashtag breaking the internet?)
After lapping up every minute details of their big fat Punjabi wedding to being bowled over by Neha Dhupia's surprise shotgun wedding – we can now officially begin lusting over the nuptials of the eternally beautiful Bollywood couple, our very own Bajirao-Mastani as they've FINALLY announced their wedding dates!
The Deepika Padukone & Ranveer Singh wedding is approaching & much like Virat Kohli & Anushka Sharma aka our beloved #Virushka 's wedding in Tuscany, our favorite lovebirds are rumored to have chosen a destination equally dreamy – set against the picturesque Lake Como in Italy, to tie the knot. Now now, there's no need for envy…yet. You can save some of that for when we scoop out the finer details!
If Bollywood wedding destinations are exotic, then their honeymoon destinations are equally unique. Our friends and travel experts at Travel n' Living have listed some celebrity-approved destinations high on love & exclusivity that are perfect for the upcoming #DeepVeer honeymoon! Have you added these once-in-a-lifetime journeys to your bucket list yet?
1) Hamilton Island
Situated in the Whitsunday islands, the gateway to the Great Barrier Reef in Australia & a true Mecca for lovers of luxury is not one for many. Seemingly off the grid yet opulent in beauty and riches —  a world-class yacht club, a world-class luxury resort, scores of multi-cuisine restaurants and bars and all this on one gorgeous slice of paradise called the Hamilton Island.
Fingers crossed – Whitehaven (The world's most unspoiled beach) could just be the one where #DeepVeer land via helicopter & pop open a bottle of champagne to celebrate their love!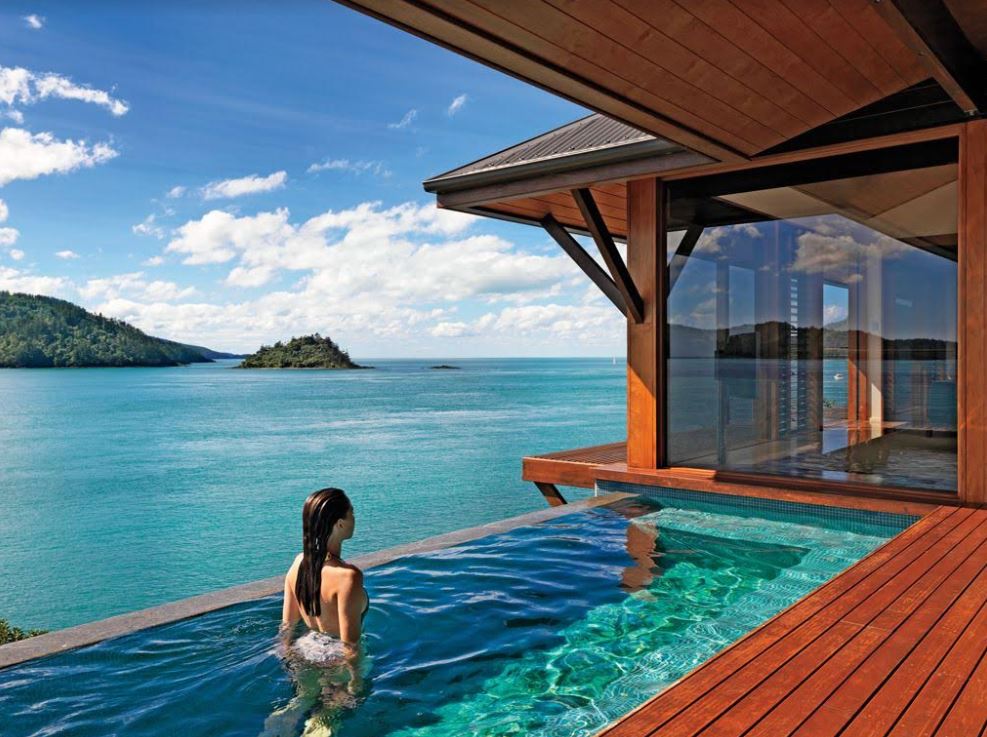 When to go: January to May
Where to stay: Qualia Resort & Spa, Hamilton Island. To know more about what's supposed to be the best property in the world, just ask Oprah Winfrey, Miranda Kerr & Leonardo DiCaprio..
2) Uluru, North Western Australia
Our love affair with Aussie destinations for the love-struck newlyweds is hardly a surprise. However, this unfrequented world heritage site, famous for its romantic golden sunsets and ochre-hued landscape makes it among the most coveted honeymoon destinations in Australia.
You wake up to the sight of Australia's most iconic view – the sacred red rock of Uluru or The Ayers Rock – literally at the end of your bed and spend your evenings' fine dining under the moonlit skies on a remote sand dune or explore their magical field of the light installation.
Seeing as the Royal family of England generation after generation chose to visit on their honeymoon, Ranveer Singh & Deepika Padukone can follow in their footsteps? Romantic & Remote – what's not to love about that?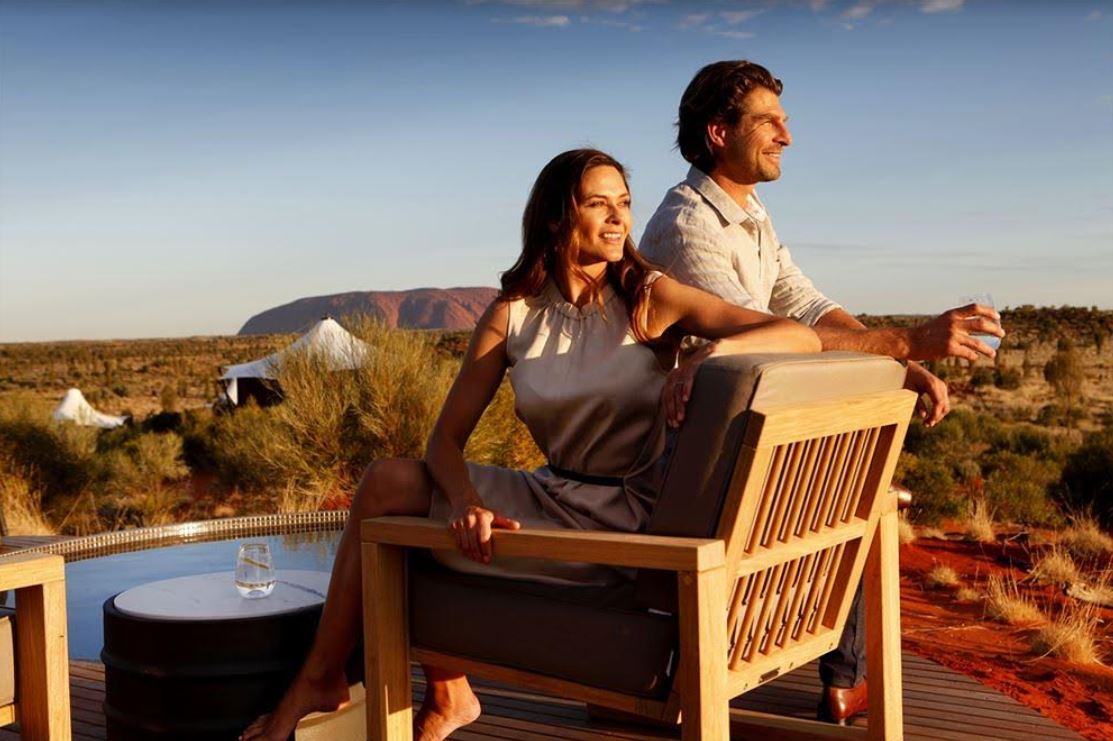 When to go: February to September
Where to stay: We recommend Australia's most exclusive glamping resort, LONGITUDE 131.
3) Fiji
When you think of the world's most exotic experiences, undoubtedly giant sized yachts, champagne picnics and traditional decadence cross the mind – however, the truest luxury instead is pegged by the exclusive access to some of the world's most coveted places.
From what we hear, most celebs covet this far-flung paradise in the island of the South Seas. Laid on luxury & no expenses spared, this castaway fantasy is filled with pristine empty beaches, waterfalls tumbling into the deep pools of the forests, sparkly blue lagoons for couples to swim away with colorful fish & enormously smiley locals.
We foresee the lovebirds setting sail for this dreamy honeymoon. Don't you?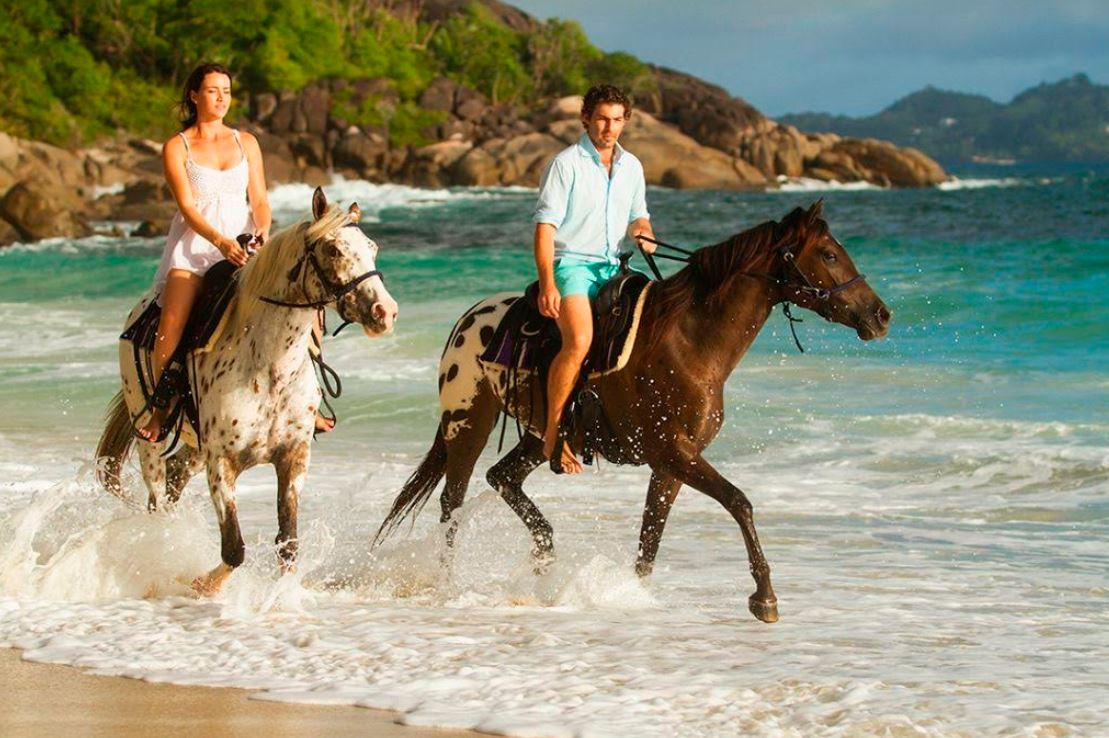 When to Go: Fiji experiences warm tropical climate all year round!
Where to stay: NAMALE RESORT & SPA
4) Maldives
Let's face it, celebs always have their plates full & a lot on their mind – Maldives is THE spot for R&R and the perfect fuel to start your never-ending life of Love.
Picture a remote sandbank where you'll be glamping under the sapphire Maldivian skies in a Bedouin-style luxury tent, enjoy rooms individually dedicated to chocolate, cheese & ice cream, island hop in sea planes – Maldives is the ultimate playground for lovers. Just ask #Saifeena & family — they made quite a splash!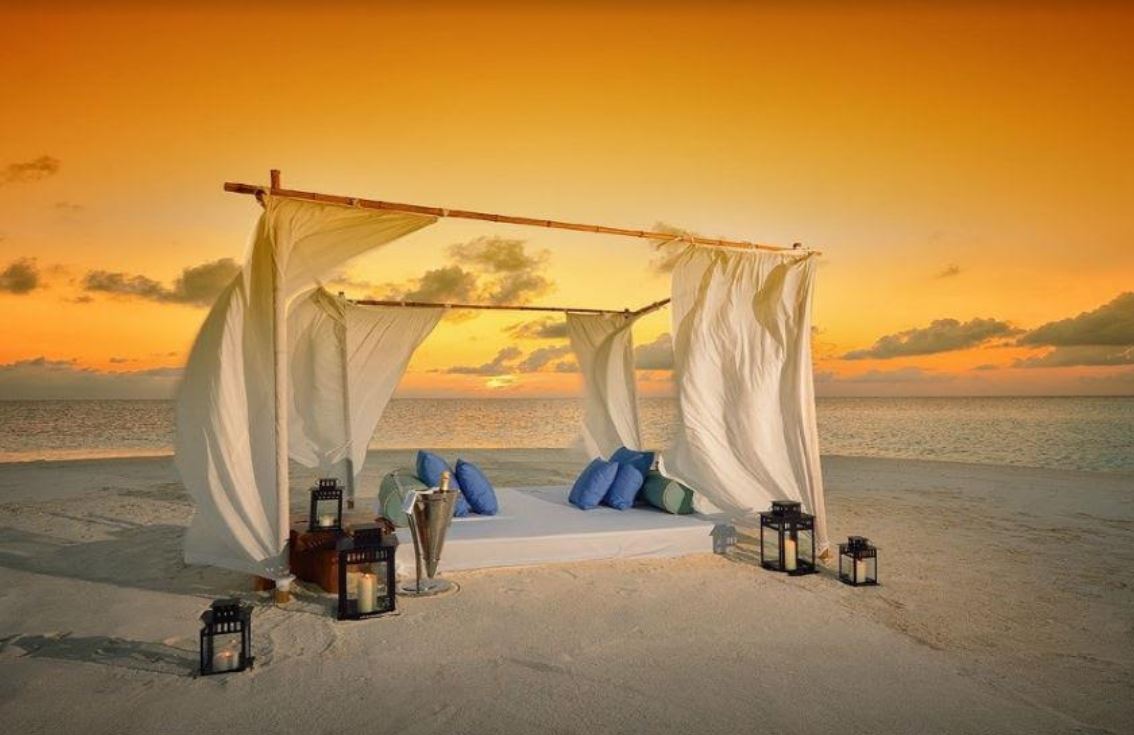 When to go: November to April
Where to stay: The chicest retreat the ultimate "Robinson Crusoe" experience with a glam twist. SONEVA FUSHI, MALDIVES has got JAY-Z & BEYONCE CRAZY IN LOVE!
5) ZAMBIA
Flying private over the majestic Victoria Falls tumbling into the Zambezi river, couple spas at the banks of the Zambezi, walking into the sunsets with zebras and giraffe by your side, witnessing the multiple lunar rainbows against the Victoria falls at night – Zambia offers ample opportunities to explore the land of Africa in style to couples. We won't be surprised if Ranveer & Deepika choose this as their honeymoon destination.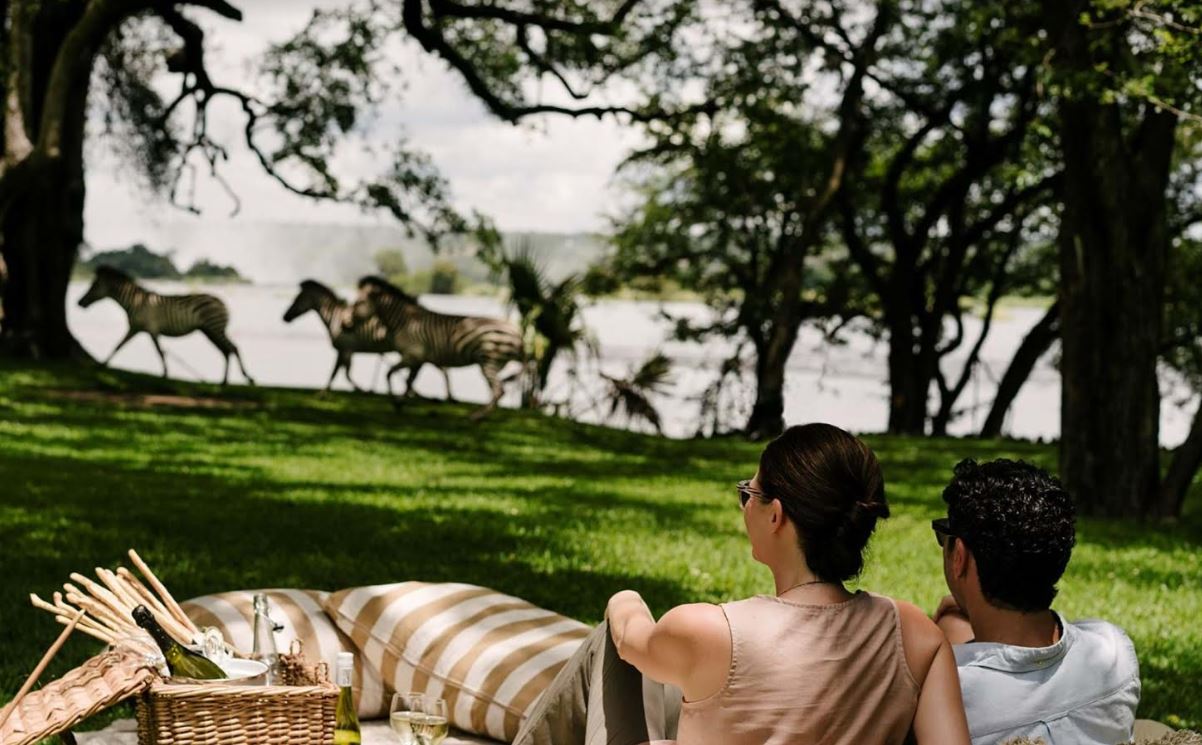 When to go: December through October
Where to stay: The Royal Livingstone Victoria Falls by Anantara, Zambia
6) Fregate Private Island – Seychelles
If you can't imagine why the Fregate Island in Seychelles would top the list for a nippy yet private escape for most celebrities, just picture disappearing from the world into their private sanctuary come to life, combining utmost privacy, tranquility and abundant nature — sapphire waters, plush sandy beaches. It's not surprising that Prince William & Kate Middleton chose it for their honeymoon. Let's hope this newlywed couple is swept off their feet in this truly unique paradise.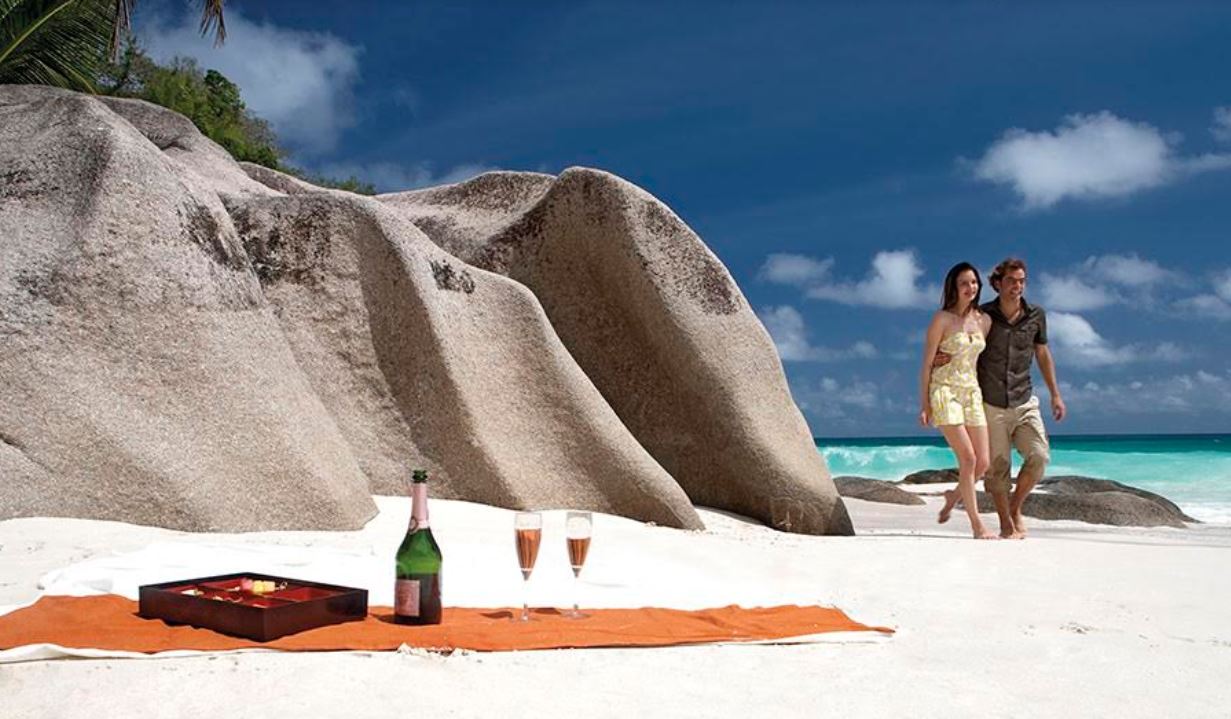 When to go: February to October
Where to stay: Fregate Island Private Hotel
7) Chile
Chile is the land of startling contrasts and breathtaking landscapes. There's nothing quite as romantic as glamping under the stars in the Atacama Desert, gazing out to the vineyards in the wine country, or being swept away by the wild beauty of Patagonia. The longest country in South America is as private as it gets!
Honeymoons are all about escaping reality to find the most romantic hideaways & share your romantic moments with your better half. The longest country in South America has so much to explore, whether it's a picnic over the Atacama Desert in a hot air balloon, exploring wild Patagonia's back roads, or even skiing through Portillo in the morning and enjoying a relaxed afternoon surfing, Chile is the place for you to embrace romance the way you choose to.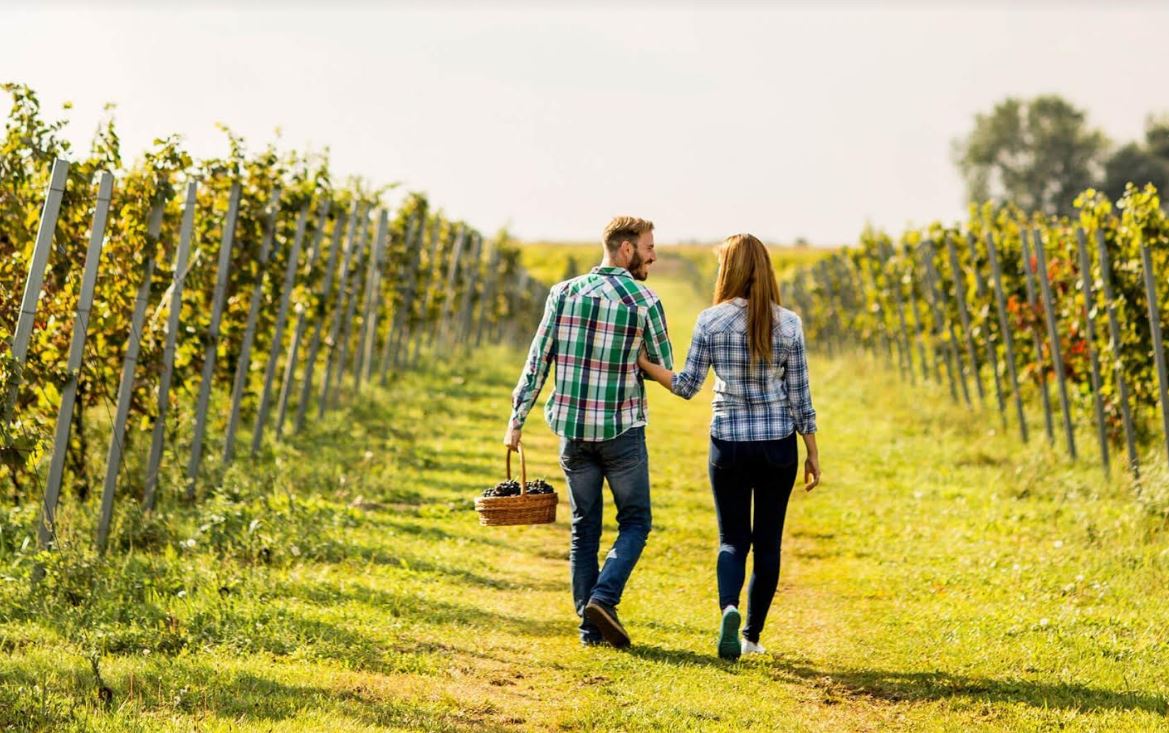 When to go: November to early March
Where to stay: Tierra Patagonia Hotel & Spa, Patagonia
So there you have it, the best luxurious travels for your next adventure. What better way to spend your romantic getaway than a destination that screams romance!