The smartest way to pack for a vacation is to make sure you have all your lists ready. When it comes to technology, we never know whether we should carry it all, or just a select few to make our travel easier and at the same time, not occupy too much space (or vacation time!). Yes, it is very important to leave all technology behind and just have a good time on your vacation; but the travel –tech gear on the market today is just too exciting to leave behind. I mean, wireless earbuds and the new Snap Spectacles are not exactly distracting –  one makes your morning run in the woods blissful and the other makes sure your travel memories are with you always, right?!
So to make planning your vacation easier, we have compiled a list of the best gadgets of 2017 that are a must-carry for your next getaway:
Skyroam Global Hotspot
To make uploading data on social media on-the-go and sending that occasional email, the Skyroam Global Hotspot is a helpful buddy at all times during your travel. Starting at just $8 a day, this pocket rocket lets you access unlimited Wi-Fi, wherever you go. Allowing you to connect up to 5 devices at a time, the Skyroam Hotspot is an ultimate travel essential for anyone that wishes to stay connected.
To buy: www.skyroam.com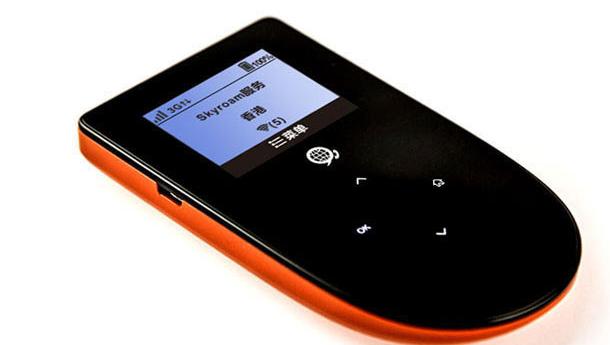 Flux Portable Charger
Most people focus on buying a portable charger with a high battery capacity and its features (ref. Solar charging capability, meh!). But have you thought about owning the slimmest charger, with a decent power output and BUILT-IN cables? Sorry, LIGHTNING cables? If not, you have now.
The Flux portable charger is a power bank as slim as your phone, gives you 10,000 mAh (you can choose for 4,000mAh too) of battery power and built-in lighting cables for Apple and Android devices. This little power packet is the best travel charger to have around. Slipping into any pocket in your luggage, it does not take up space more than an iPhone.
Go get yourself one at: https://www.fluxchargers.com/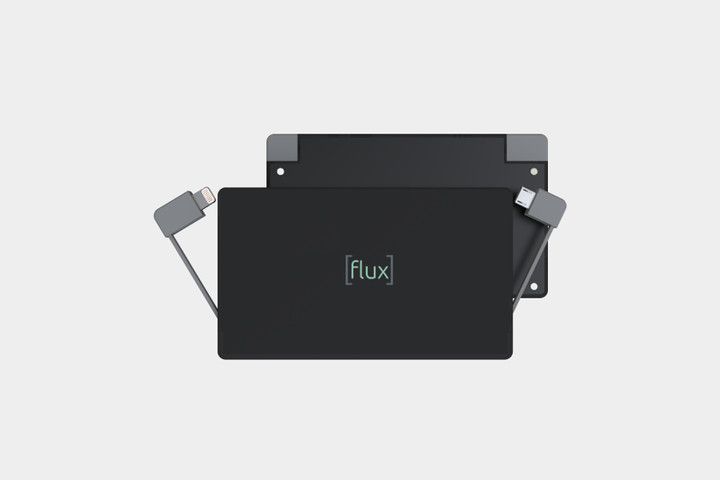 Olloclip Filmer's Kit
Are you tired of your Selfie-sticks breaking every time? If you're an iPhone user, take a look at the Olloclip Filmer's Kit. A product out of collaboration with Incase, the Kit is a combination of Olloclip's snap-on combination lens sets and Pivot – a 225 degree articulating mobile grip. Snugly fitting into a compact box, this kit is the best travel companion. For the adventurous, the Pivot also supports a GoPro, making it an all-round travel essential! Go out and get yourself one for your next adventure vacation!
Buy yours here: https://www.olloclip.com/shop/shop/filmers-kit/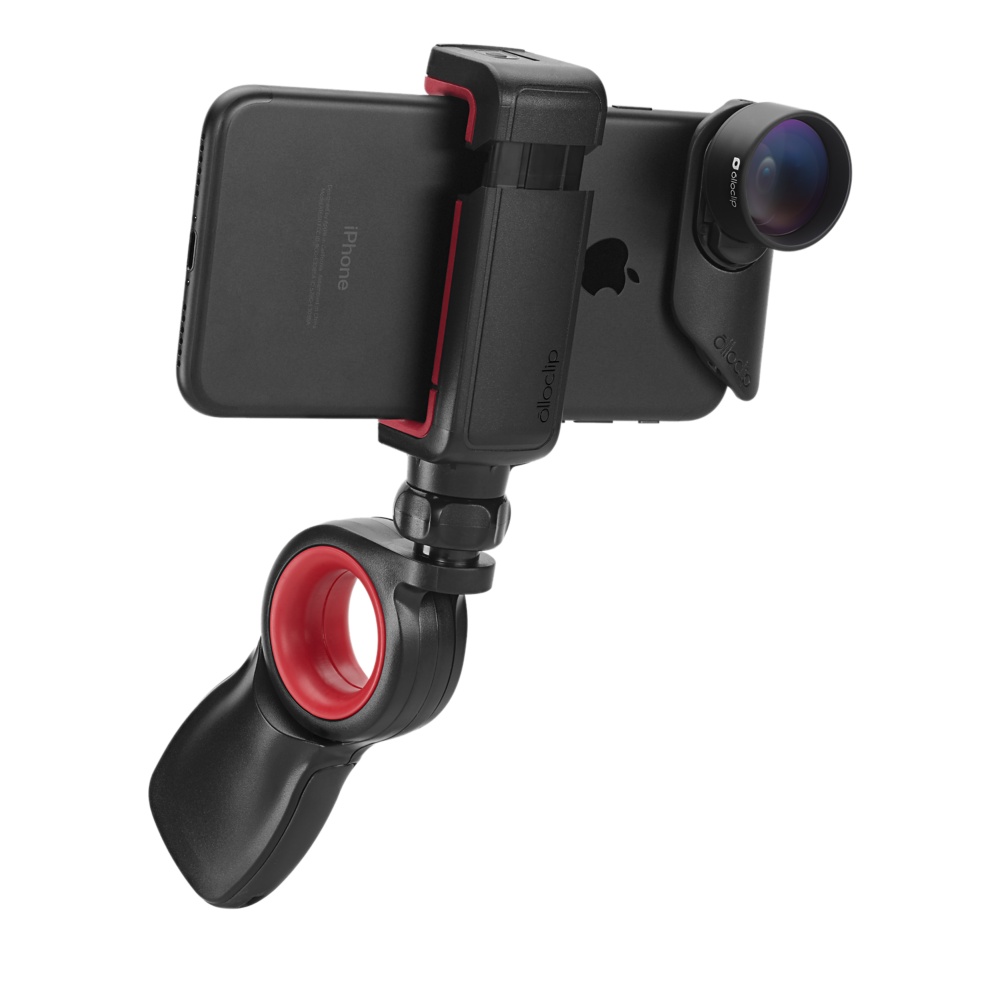 Tile Mate
The worst thing that can happen on your vacation is losing your bag, or even worse, your keys! Tile Mate makes sure you are connected to your belongings by simply attaching a little tile on them that can be tracked using your phone's Bluetooth. With variations in the models, you can buy whichever type suits you – be it simple, trendy or rugged. Keep tabs using your tab!
Buy it here: https://www.thetileapp.com/en-us/products/mate

Wi-Fi SD Card
Not the newest, but still one of the top travel essentials, WiFi SD cards are the easiest way to make sure your data stays available at the click of a button. Transferring images to your devices on the spot, you've got one less task once your vacation is over.
Get one here: http://www.toshiba-memory.com/cms/en/products/wireless-sd-cards/FlashAir/index.html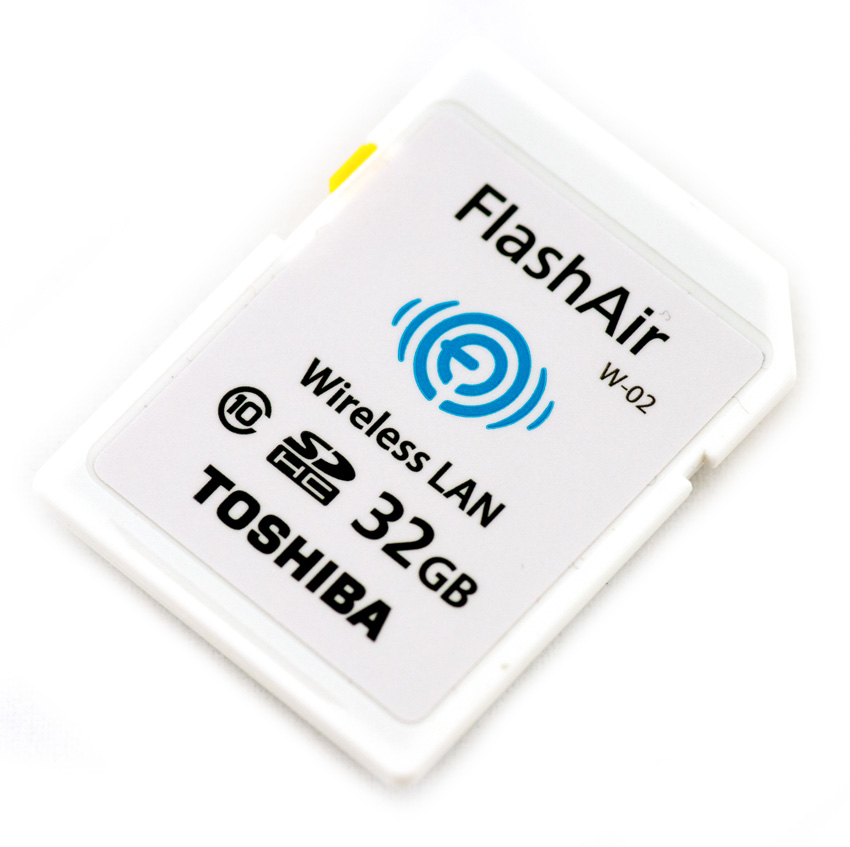 Jaybird Freedom 2 Sport Headphones
What do we look for in headphones, while planning our travel? Lightweight/No bulk, Convenience, and decent sound output. The Jaybird Freedom 2 is a perfect combination of all these. Being Bluetooth headphones, there is no wire-hassle and it comes with a portable clip-on battery so that it doesn't run out of juice on long travel journeys. With being sweat-proof and water-resistant, the Jaybirds stay intact even in adventurous situations. A steal at $150, make sure you get your hands on these before your next trip.
Buy here: https://jaybirdsport.com/en-us/freedom2-wireless-sport-headphones.html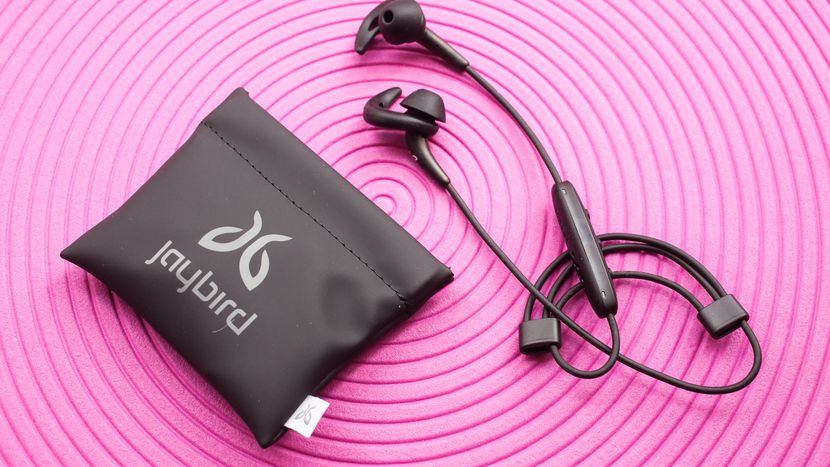 VSSL Flask
Do you only let loose on vacations? The VSSL flask is the best way to carry your drinks without any extra bottles. Equipped with a lining of glass, these flasks are designed to maintain the taste and quality of your beverage. Playing an all round role, this flask houses a bottle to hold the beverage, two shot cups, a compass and a bright flashlight with 3 modes.
What more do you need on a walk out in the woods, or a night in your cabin? Get your hands on this flask ASAP here: https://www.vsslgear.com/products/flask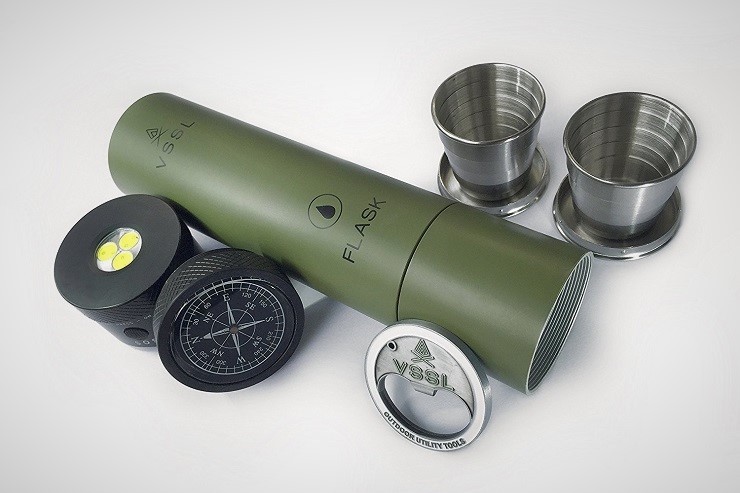 Snap Spectacles
Are you a Snapchat nut? Buy the Spectacles! Not just cool and useful to sync your Snaps nonstop to your memories, these glasses actually protect your eyes from the sun too. It is a super-fun travel accessory to own if you love clicking your day-to-day activities on Snap regularly. Apart from this, the case of the Spectacles doubles as a portable charger for your devices. So buy yours here, and start clicking: https://www.spectacles.com/shop/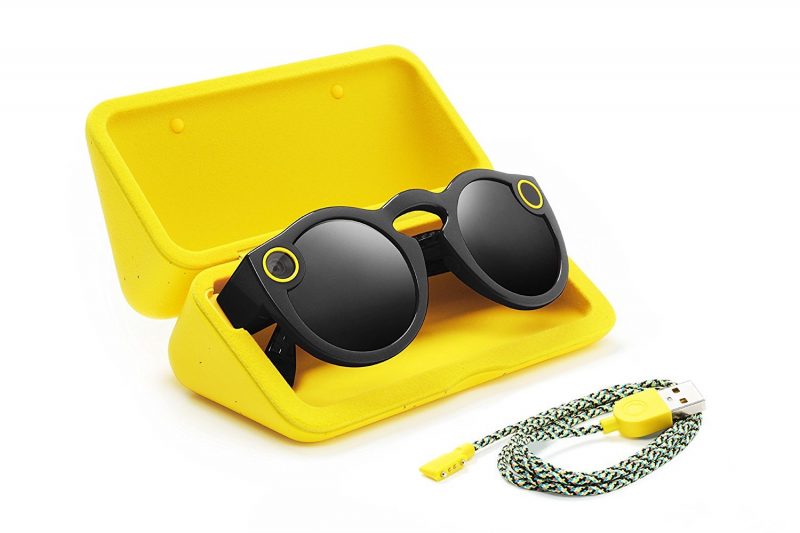 Scosche's boomBOTTLE
Do you want a speaker that can withstand literally anything? Scosche's BoomBOTTLE will make your day! Rugged, waterproof and wireless, this portable speaker has 2 high quality speakers, giving you dual stereo sound, switchable EQ and a powerful internal battery that acts as a portable charger for your devices. You will regret not owning this one: http://www.scosche.com/boombottle-plus-portable-speaker-o4o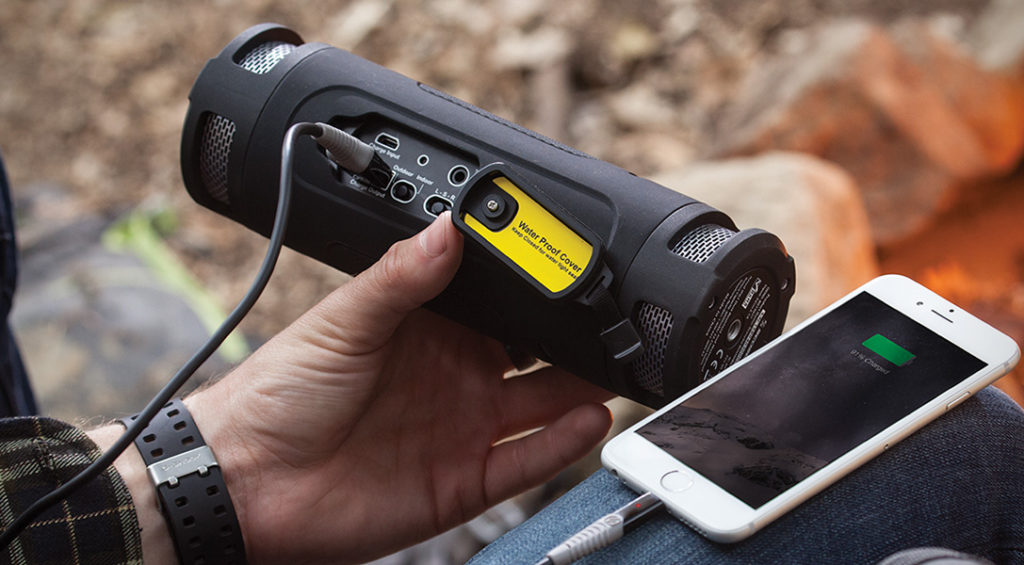 GoPro HERO5
Last but not the least, the most important part of a vacation is remembering it. What better way to remember an adventure, that by recording it all? The GoPro HERO5 is an all-inclusive package for your vacation. It is the best HD camera for your adventures underwater, overwater, in the forest or in the air. Waterproof, in-built GPS, Stereo Audio, Voice Control and Cloud uploads – the HERO5 is the ultimate travel camera for all your needs.
Get it here: https://shop.gopro.com/International/cameras/hero5-black/CHDHX-502-master.html