Have you ever wondered about the less frequented places that never make it to the top of most our bucket-lists?  Well here's one to get you started off with.. Filled with treasures both physical & spiritual, a land of immaculate teak forests, women with high necks, landscapes scattered with gilded pagodas, pinpointing all of the most beautiful sights in Myanmar could take me a lifetime, so these 20 awe-inspiring photos will give you wanderlust-ers a reason to add this into your list!
MINGALABAR! This is Burma.. it will be quite unlike any destination you've known..
The most sacred Pagoda in Bagan, The Shwezigon Pagoda – is renowned for its gold leaf decor. It was built to enshrine one of the four replicas of the Buddha tooth in Kandy, Sri Lanka, marking the northern edge of the city.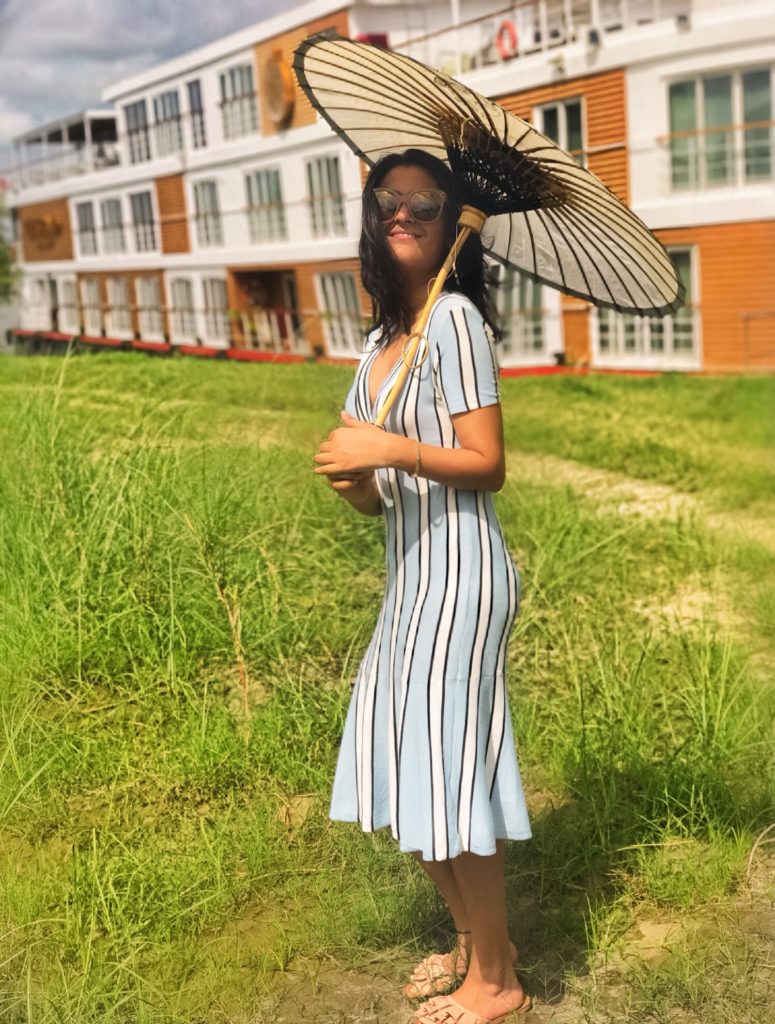 Savored every moment of the beautiful voyage with this exceptionally unique luxury river cruise experience on the Strand Cruise – it was truly the only way to explore Burma in the given number of days we had. Typically one can cover most of the must do's in about ten days, but if you're a few days shorter, nothing like a river cruise to glide through.  (It's been impossible to choose a favorite destination cruising along the Ayeyarwady river from Mandalay to Bagan, but i can tell you this – the sunsets were unmissable <3)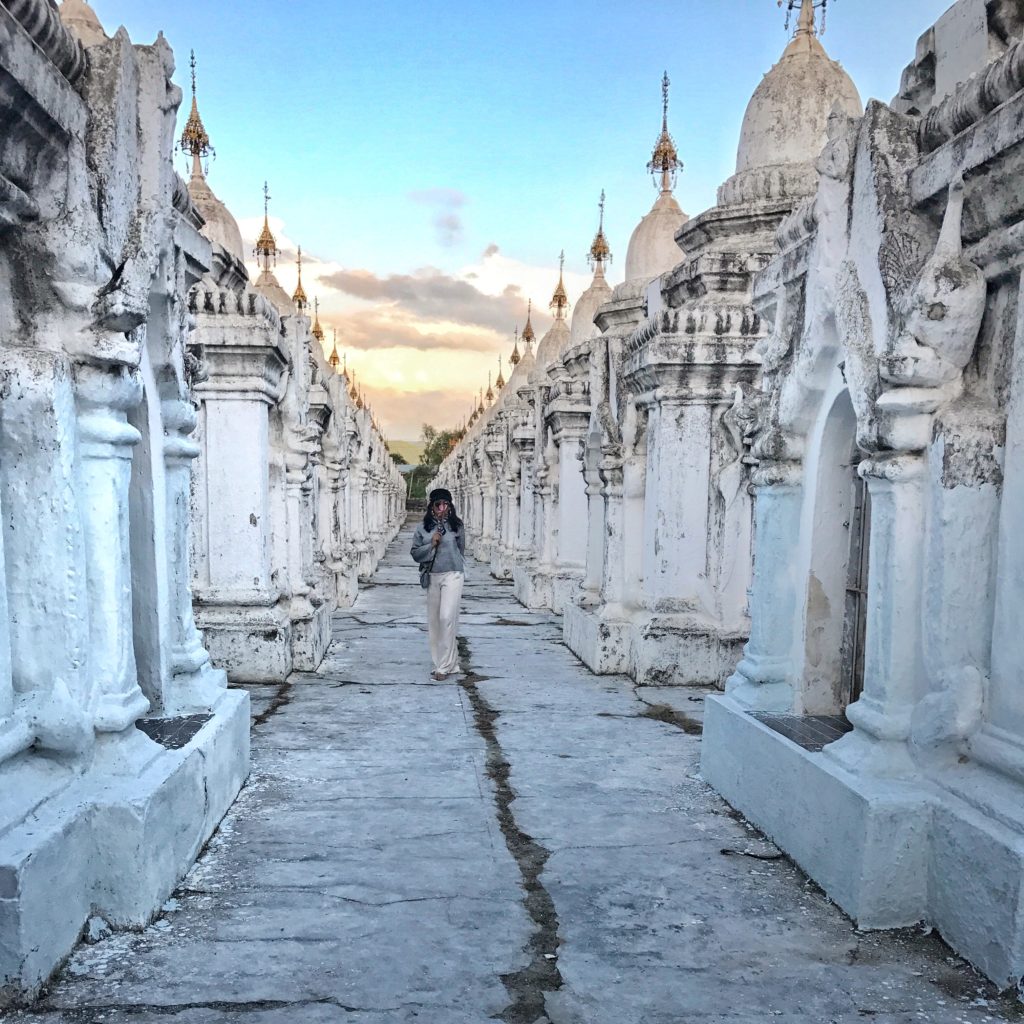 Have you ever walked through the world's biggest book? I DID!!! 730 etched marble tablets fill the Kuthodaw Pagoda in Mandalay, comprising the entirety of Theravada Buddhism's religious canon. Definitely an incredible site that we were lucky enough to see & I hope some day, you can too!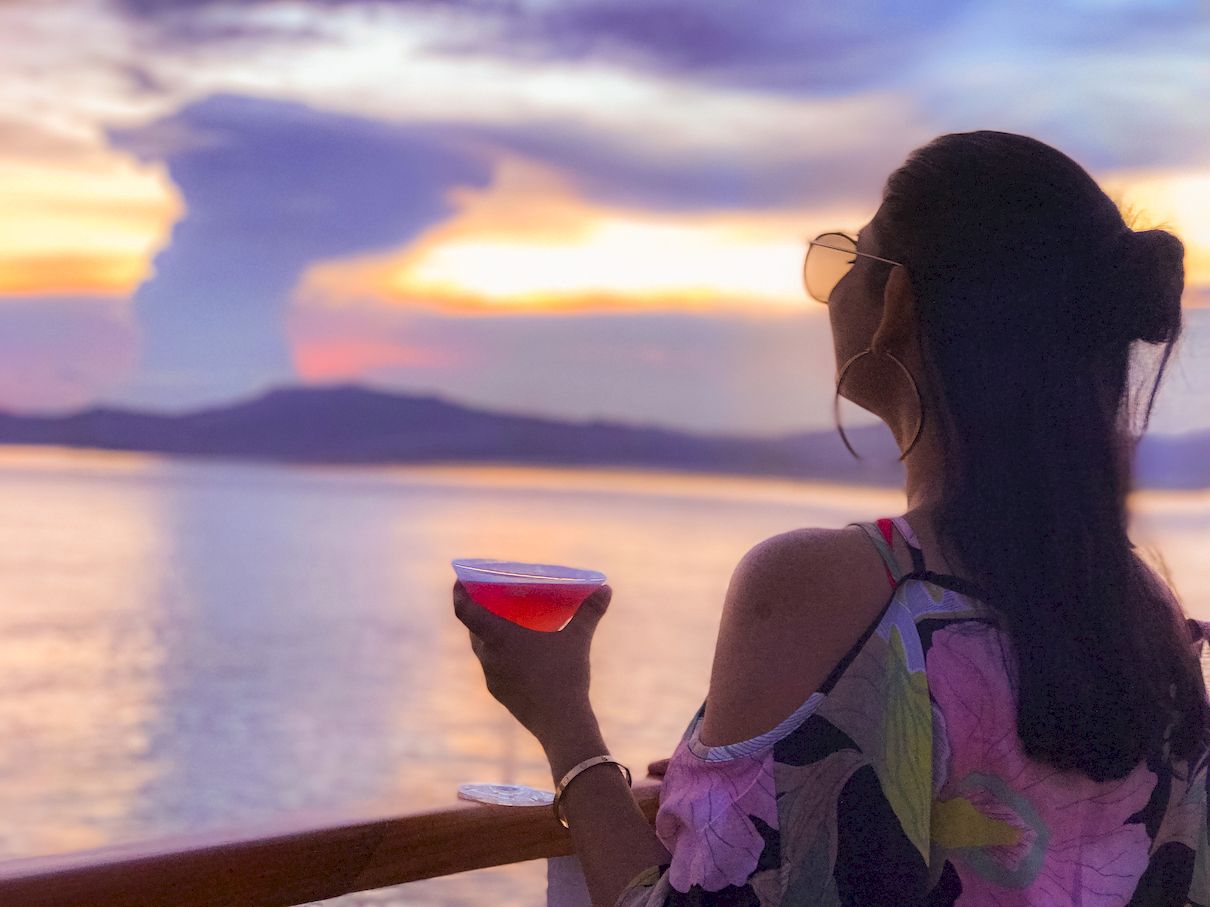 Strand signature cocktails, sunset hues & waves and views on the Ayeyarwady river, a girl can dream on forever..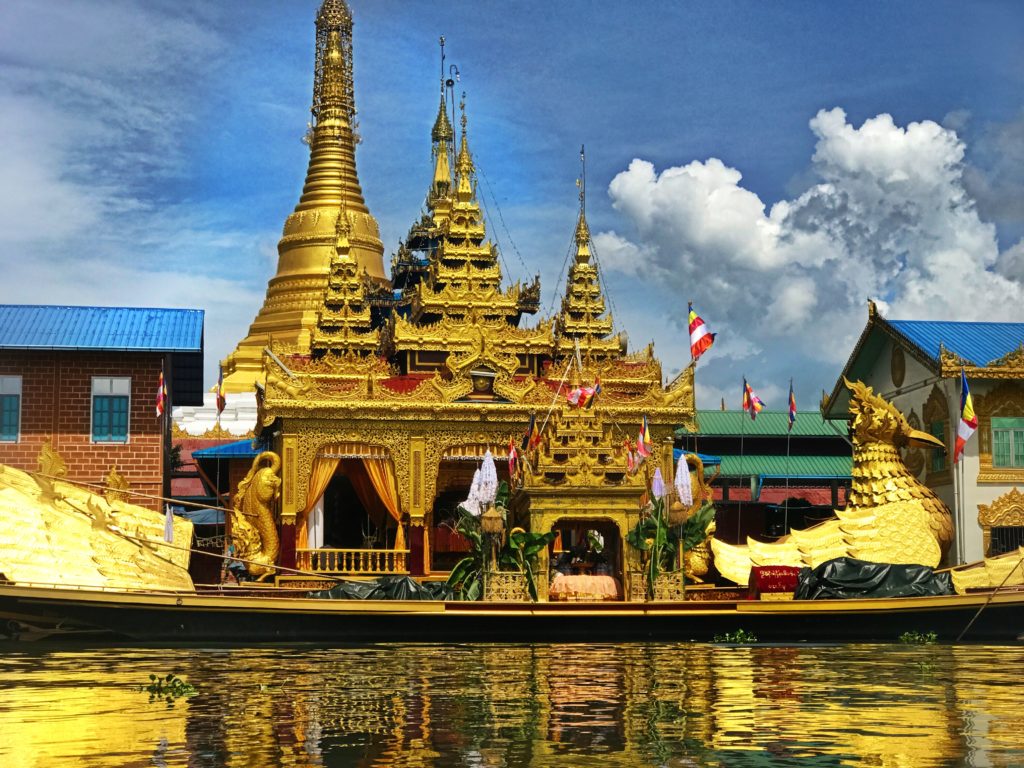 The incredible floating Golden Temple in Inle Lake was a sight to behold. Tourists are not permitted to visit it, however it was a beautiful moment to float past all the time.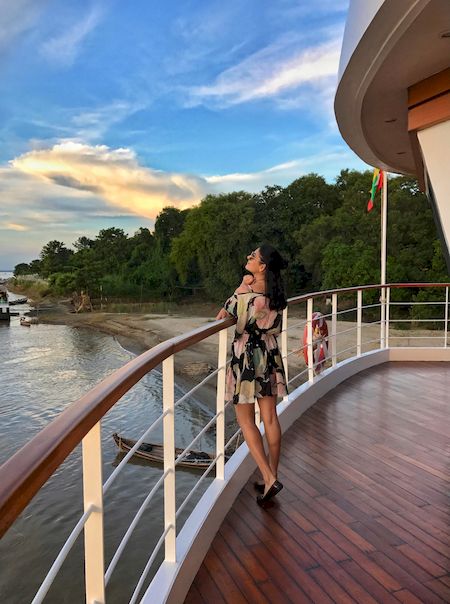 The sunsets in Bagan had me transfixed to the edge of the sun deck each evening. Once a traveler you will soon realize & I hope you do, no two places ever have the same sunset & each uniquely beautiful in its own! This sure was my happy hour on board, the Ayeyarwady River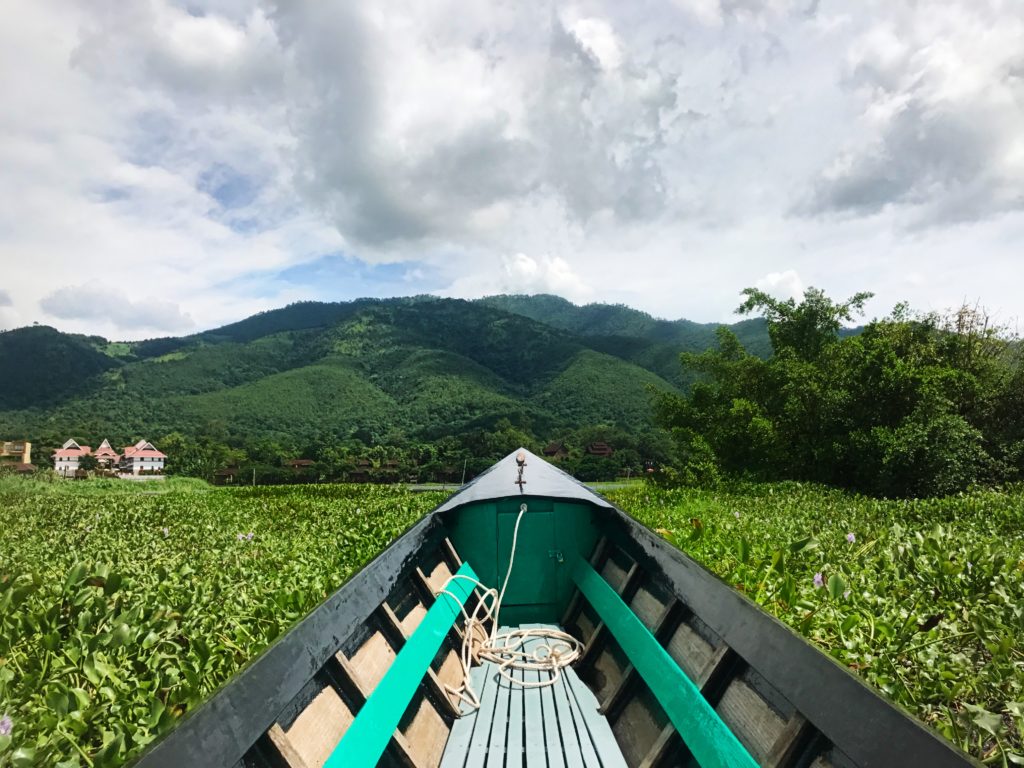 Mornings in Inle Lake were filled with dreams of endless greens, canoeing through the wonderful watery world of floating gardens, markets & tomato farms.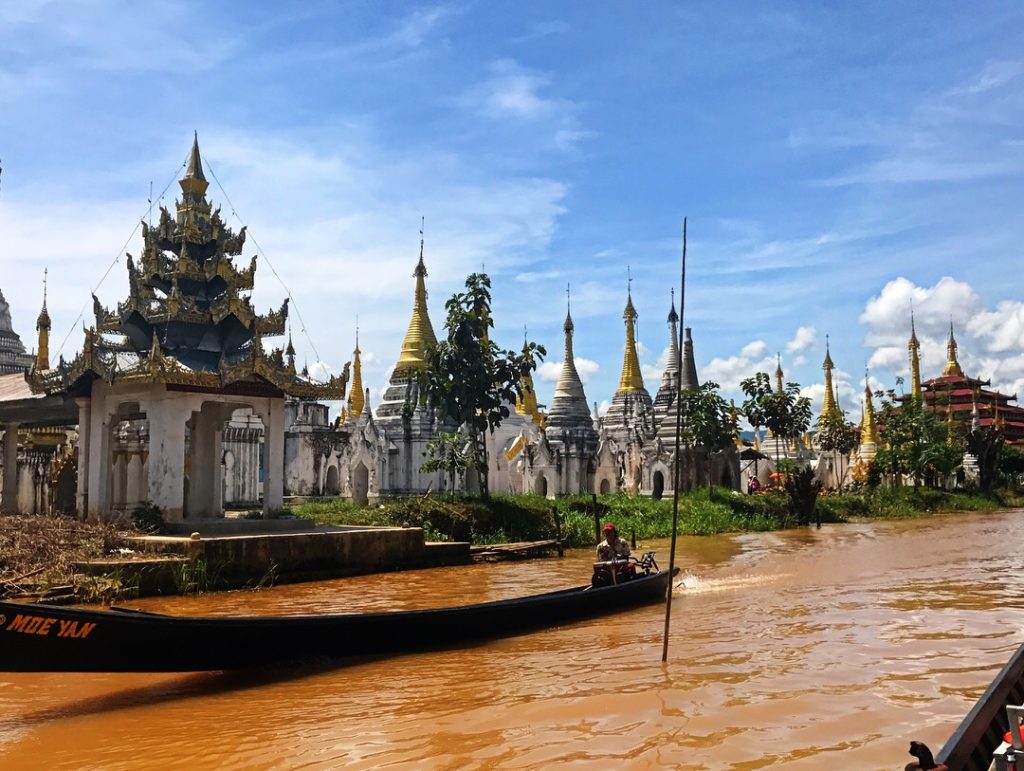 Our super comfortable canoe speed boats were the only mode of commute Inle Lake, surrounded by thousands of ancient pagodas made it hard to not stop every few minutes for the gram *guilty*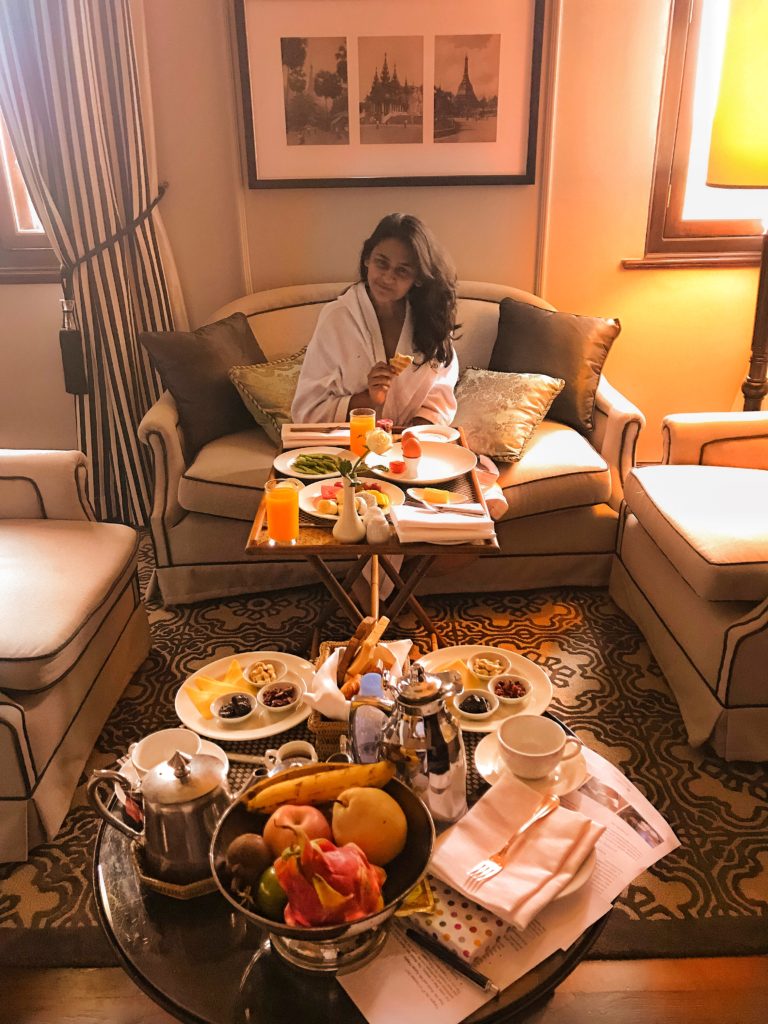 The Strand Hotel in Yangon sure knew the way to my heart with this massive over the top breakfast & an extra special delivery of half a dozen freshly baked croissants, every morning might I add..Mmm..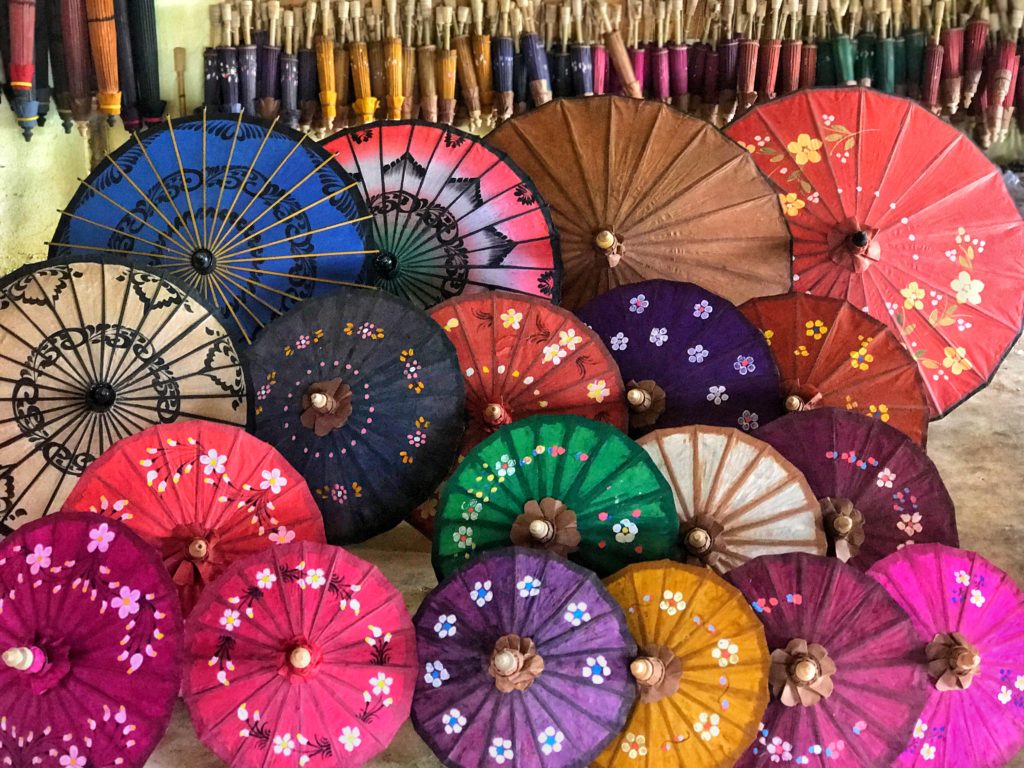 While these babies were found almost everywhere, very few handicraft stores made durable ones for all kinds of weather! We were lucky enough to come across one such popular store (which most guides would know off) on our drive from the airport to The Aureum Palace in Inle Lake. These beautiful and colorful hand-crafted Panthein umbrellas make for amazing gifts & you have have to get your hands on them.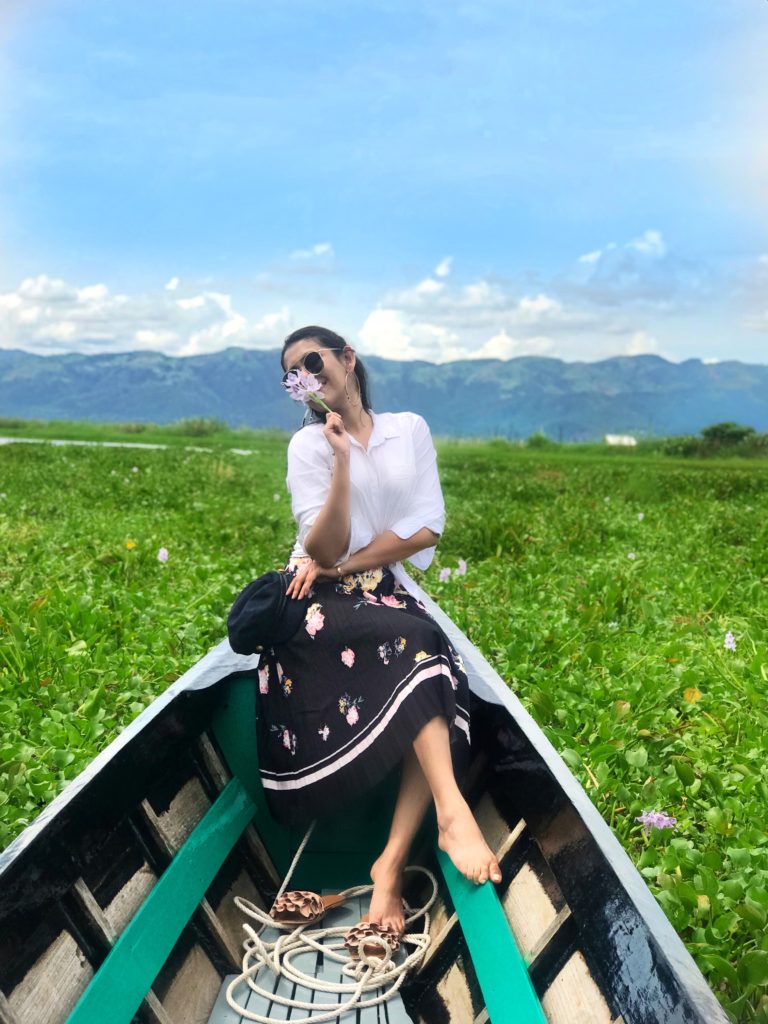 Floating gardens, Blooming lotuses in abundance, tomato farms & the sound of music feels…a girl can dream. We floated through the most adorable villages inhabited by the local Burmese of Inle. (Check out the silver workshops enroute to pick up a little something & observe the process and their beautiful craftsmanship)
 Icons of the Inle Lake, Burma's balancing fisherman are keeping the tradition alive of using their feet to to steer the oar! Jaw dropping sight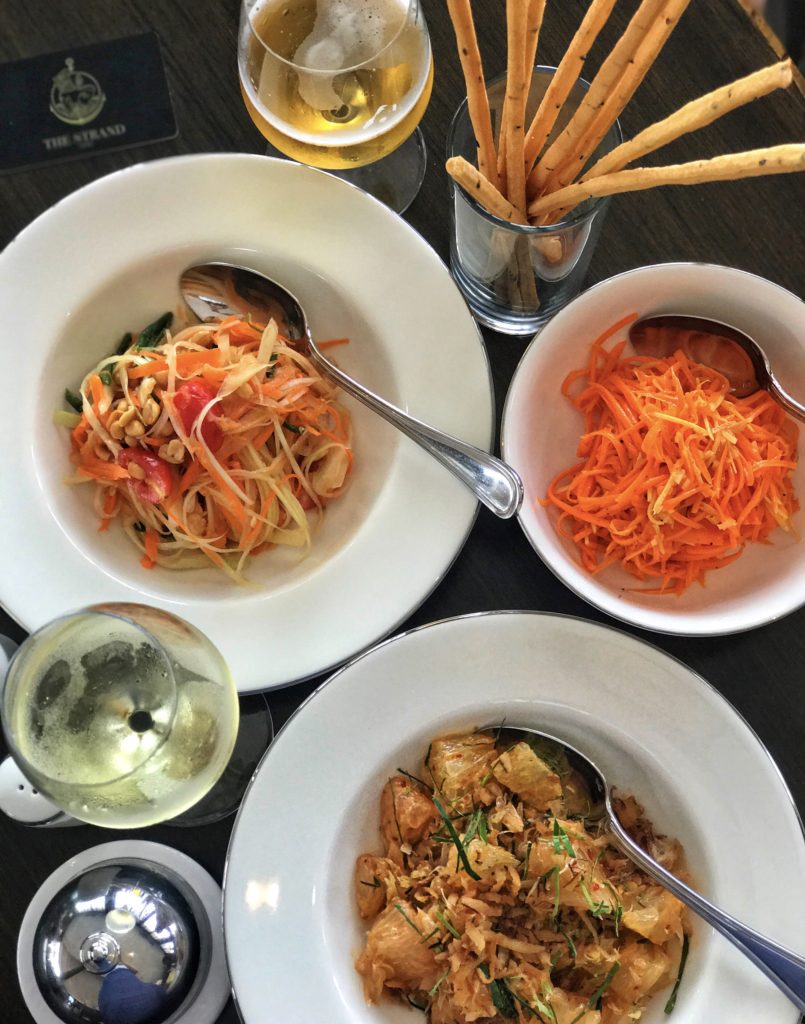 Special shout out to The Strand Cruise, Myanmar for being MORE than accommodating to our varied palettes especially as a vegetarian, we never ran out of the deliciousness Burma or their Michelin star chef had to offer. ( P.S. – Tea leaves salad is their delicacy & beyond delightful). Also newly obsessed with the Pomelo salad!!!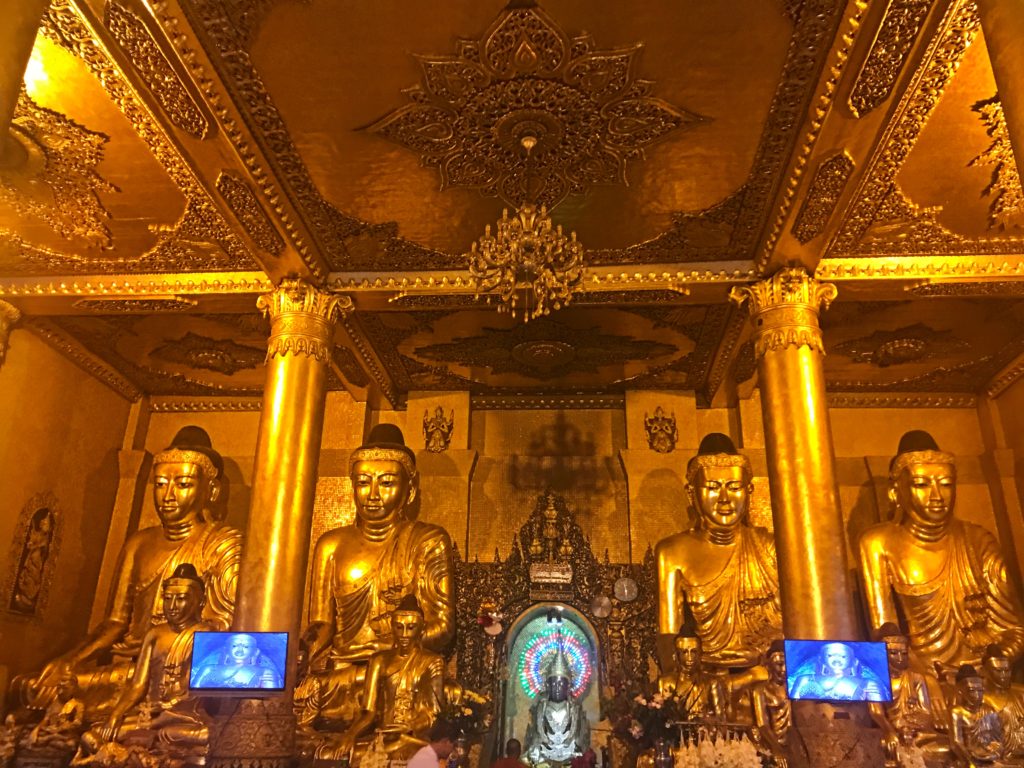 You could spend hours exploring the intricacies and marveling at the architectural beauty of the Shwedagon & it still wouldn't be enough. The one & ONLY thing you cannot afford to miss when in Burma is this historical beauty. Unlike any other pagoda, this one is truly worth the hype – it is after all, the world's biggest Pagoda! (Yet another reason to visit this beautiful country 🙂 ) Prepare yourself to be absolutely bedazzled!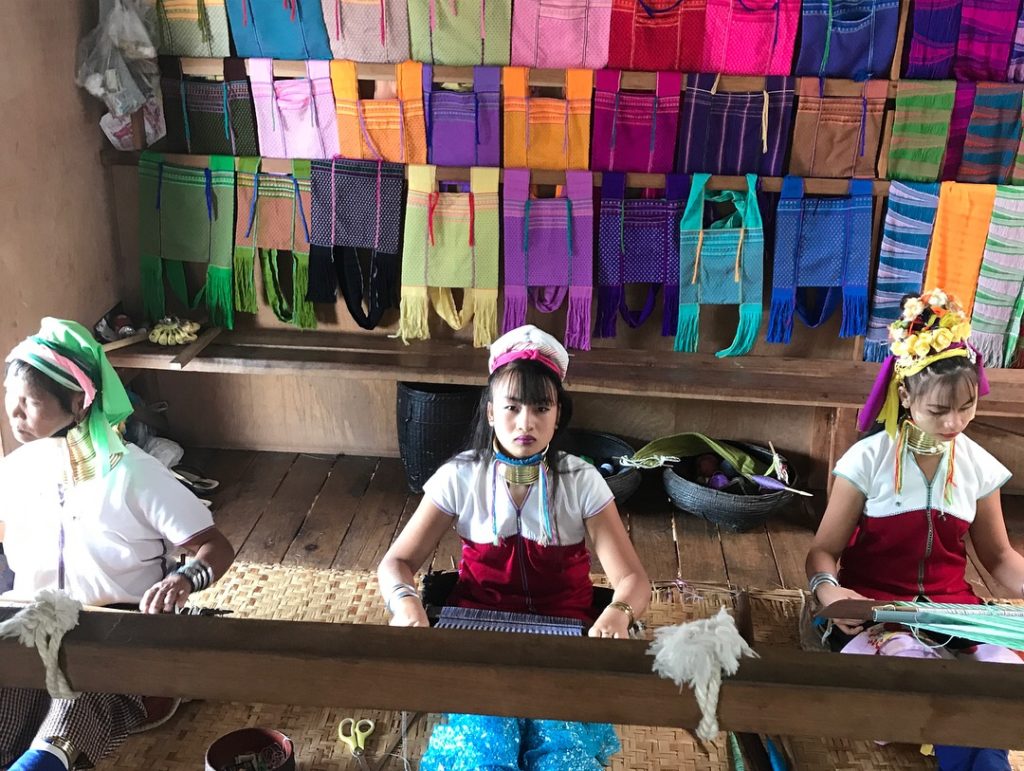 The Kayan people or the tall neck ladies or the "giraffe women" of Eastern Burma  are famed for their metal coiled rings around their neck as an integral accessory of their existence. While several theories have surfaced as to why its worn, since literally age FIVE, it is what makes them, them.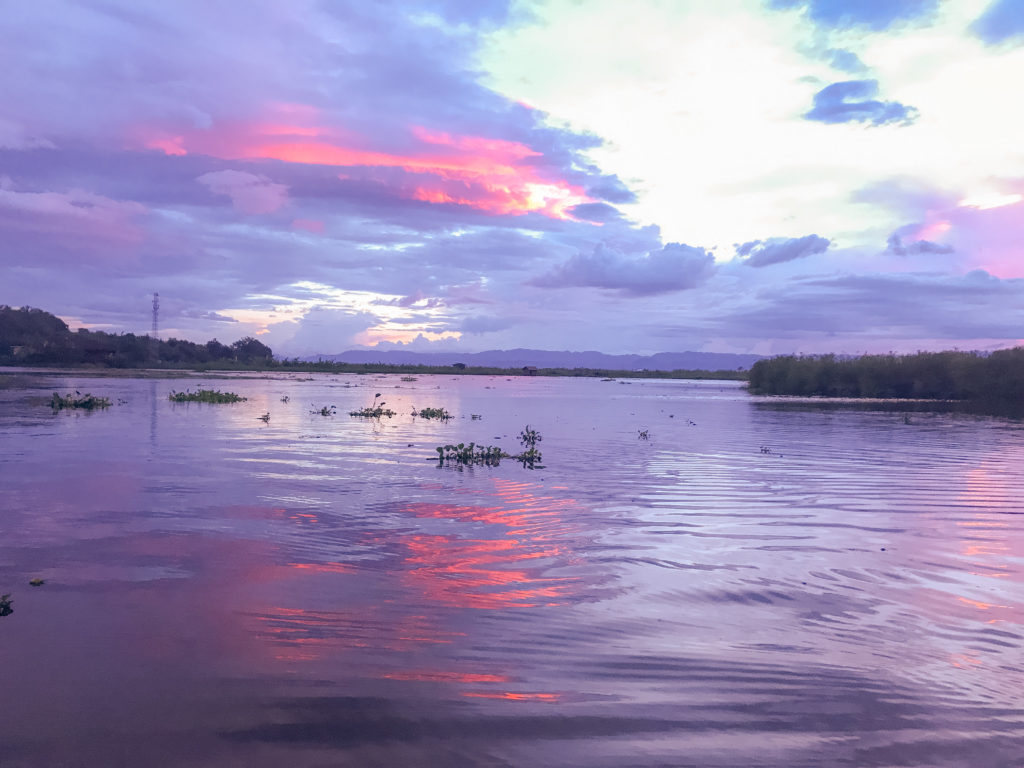 Breath taking views of the sunset at Inle Lake. I could swear now, this trip would not have been complete without waking up to the mystical beauty of this massively gorgeous lake & its floating gardens! Thank my lucky stars for our villas at The Aureum Palace perched right at the lake!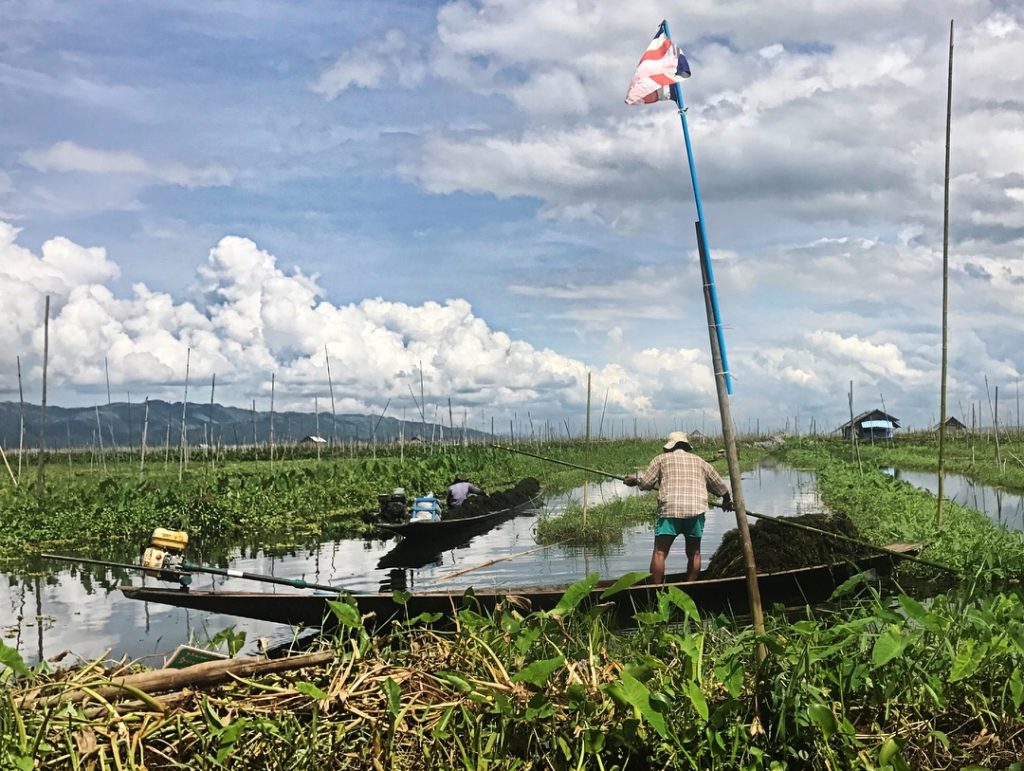 Canoeing through Inle Lake to their gigantic tomato farm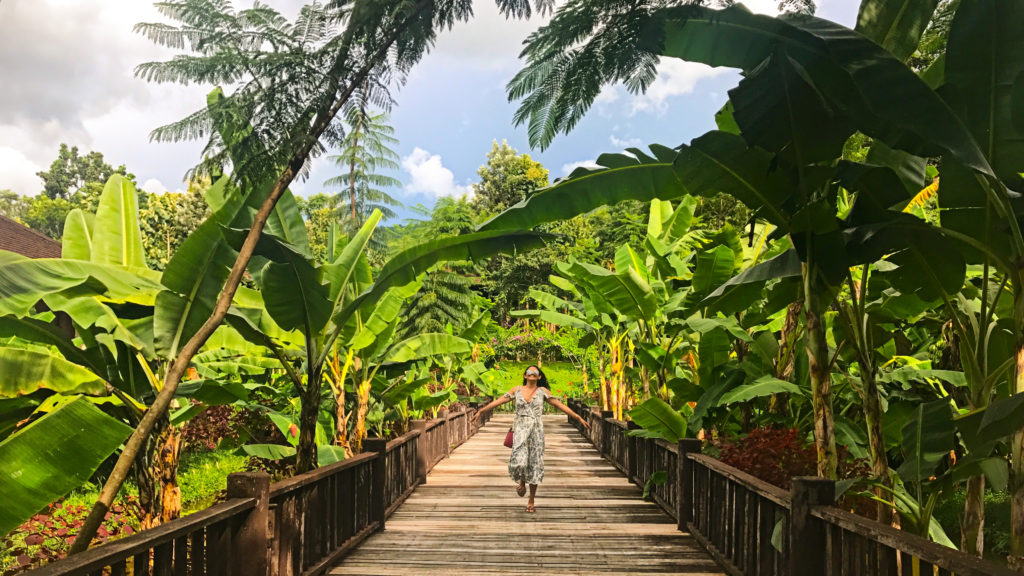 & into the forest I go, to lose my mind and find my soul..
Hsinbyume Pagoda is the stairway to heaven with exceptional architectural treasures to its beauty & the original identity of Myanmar on the Lonely Planet book cover!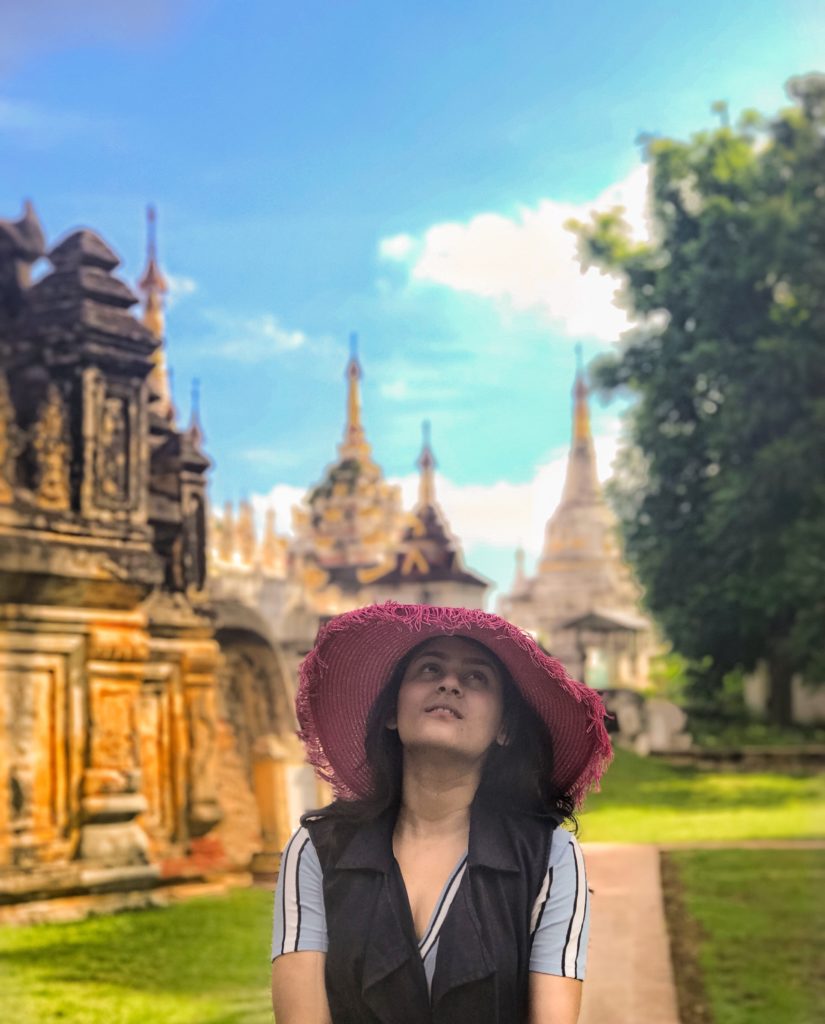 "They say I'm a dreamer..but i'm not the only one." This hidden gem of Asia has made a mark on the map & in my heart..in a hope to relive its magic some day, until then, sooo much love for you Burma!
I hope you enjoyed this post and it brings you a step closer to visiting this beautiful country! I will soon be sharing my day-wise itinerary too which will give you the complete look & feel of Myanmar! The most efficient way for TravelnLiving to create your experience is to have experienced the place first hand, so drop a mail or give us a call because we have the expertise to create that unparalleled experience you're looking for. Speaking of experiences, I recently experimented with underwater fashion photography in the Maldives & would love love to hear your thoughts! head over to my instagram page & tell me what you think! @travelnlivinging